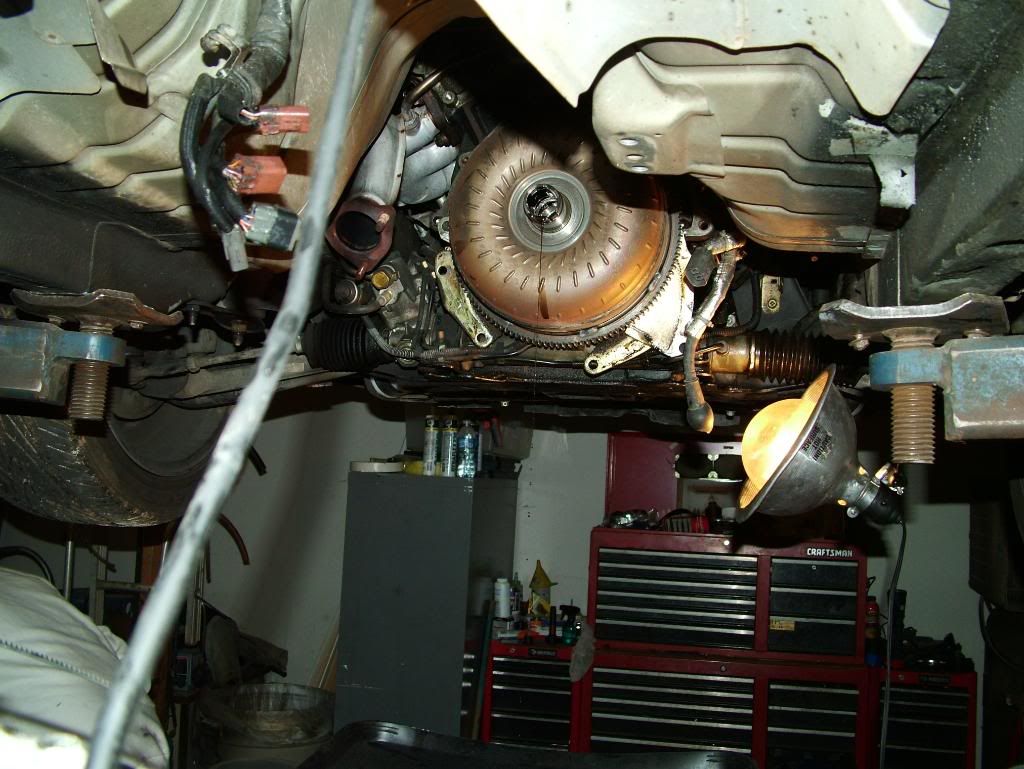 Where EGR used to be between the water lines
Cant believe it is actually happening!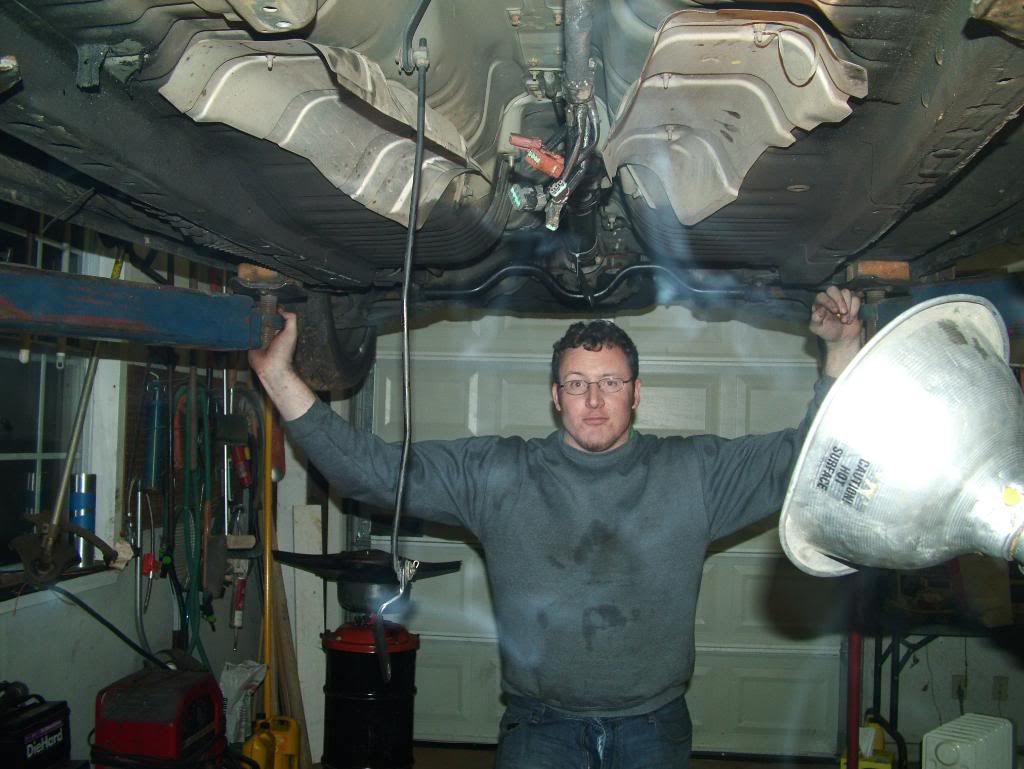 Useless junk I get to delete!
Goodbye auto trans harness!
Where my shifter will be coming through!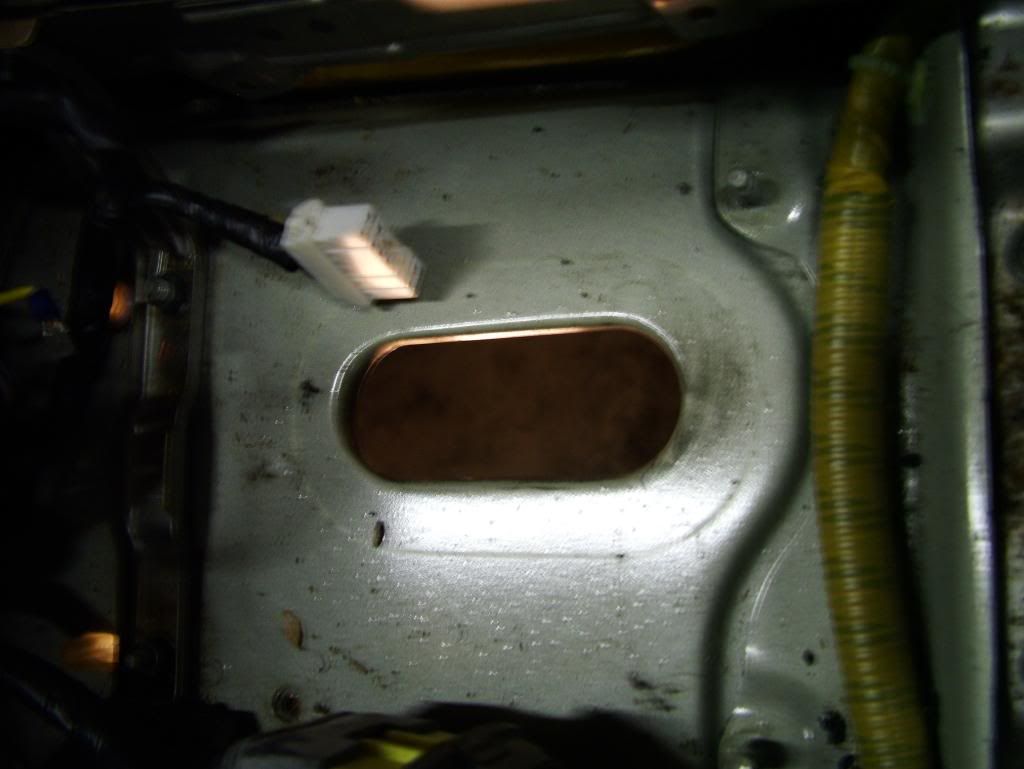 Ummm...yah....cleaning this up tonight!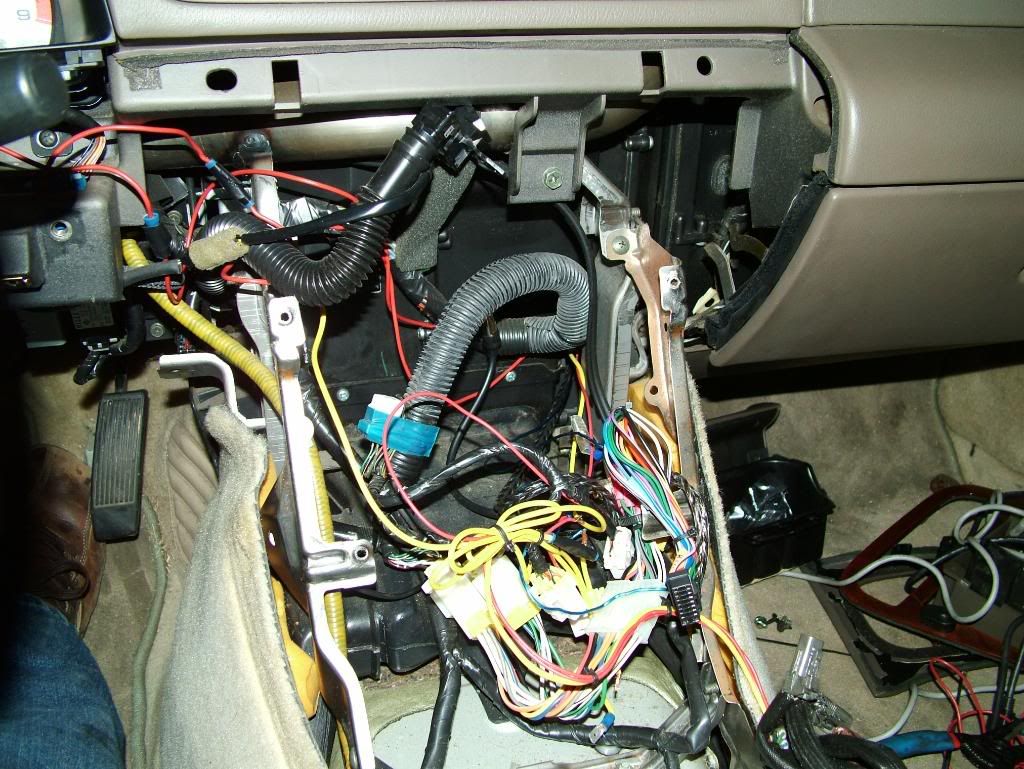 Peeling back carpet to get to the trans and main harness
ill probably get the brake pedal out of the 300zx i will be getting the parts form saturday.
Wiring cleaned up in dash area except wires I need for gauges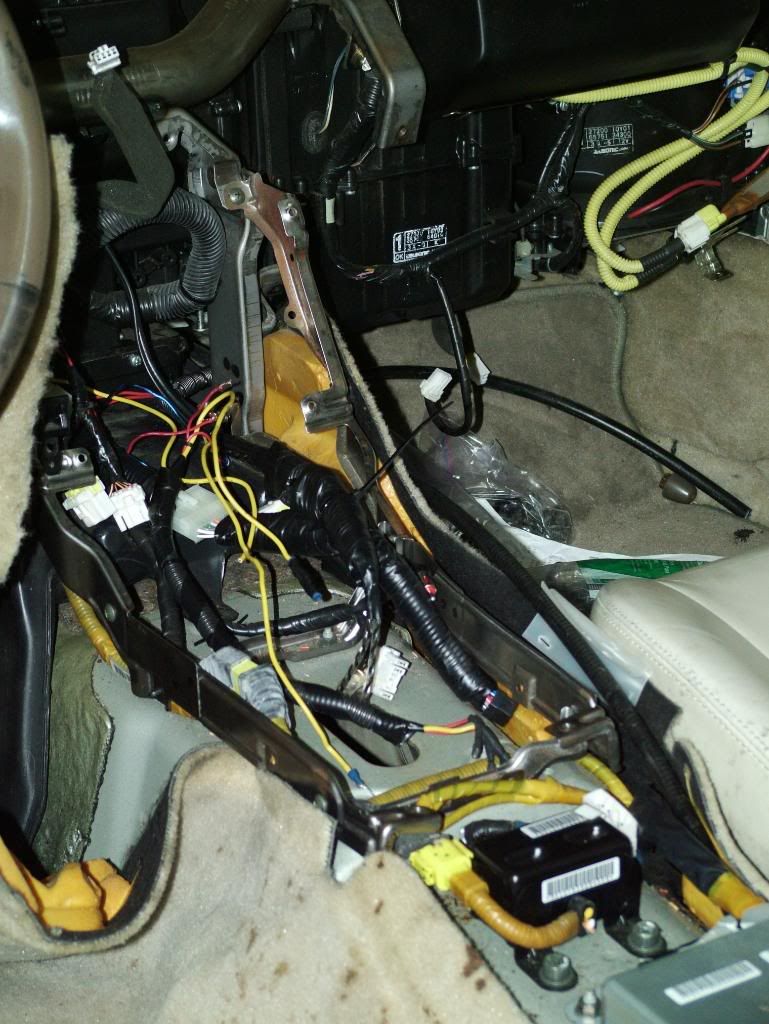 Removed the rest of the dash to make it easier to drill the holes needed for the master cylinder and it will make it easier to mount the pedal itself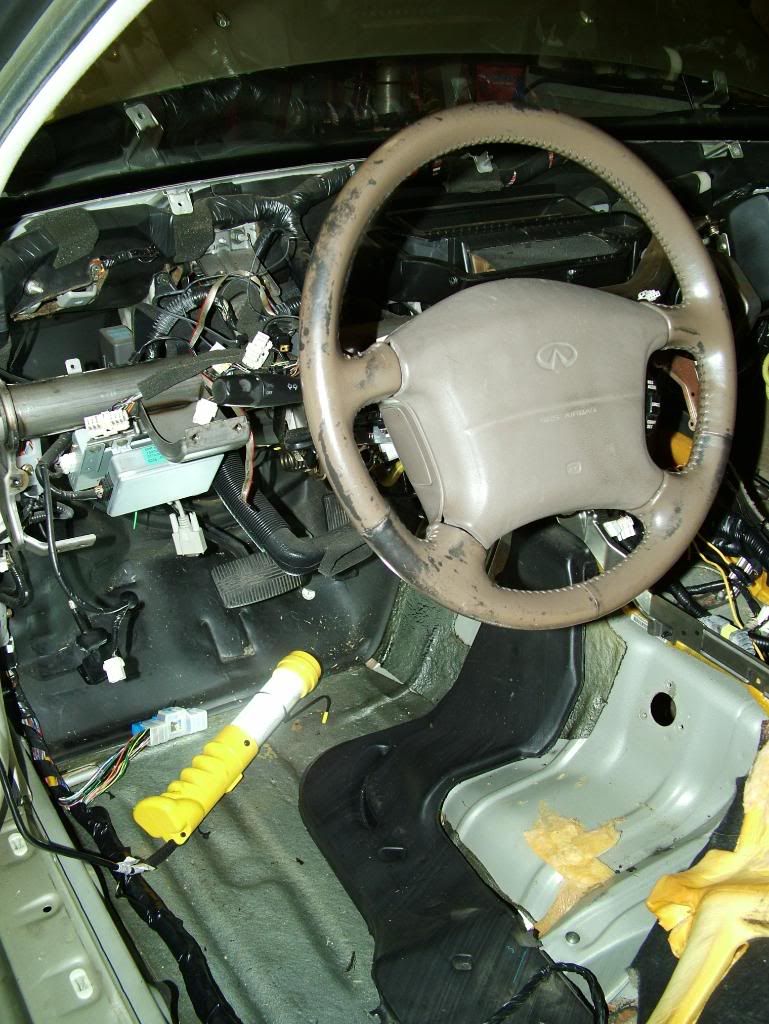 The area where the cruise control unit used to be but this is where the master cylinder will be located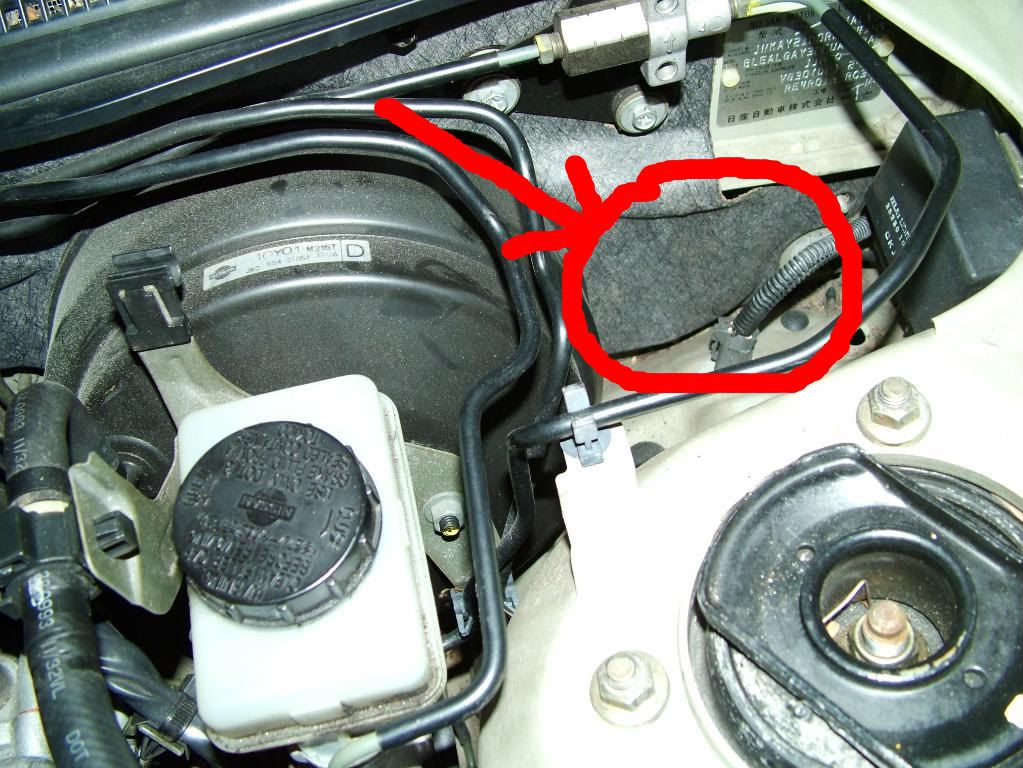 One less thing in my car
Right now the swap it waiting on me to get the parts. i have a master cylinder but need the clutch pedal and transmission before i can get any further with the project.
Saturday I went and got the transmission and other parts I need for the swap. I got the pilot bushings swapped, replaced rear main seal on my motor, swapped tranny brackets on motor, mock mounted the trans to see how it fits (it fits good!

), then we got the clutch pedal located and started drilling holes for master cylinder.
Here is the dirty trans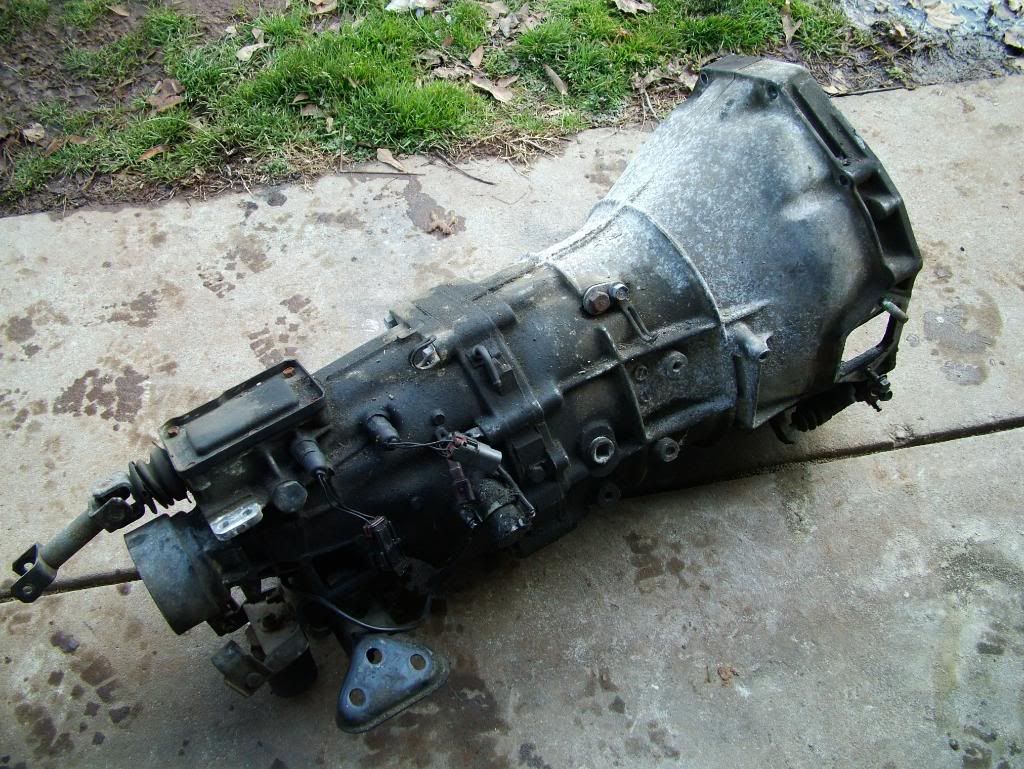 Yah the 300zx had a bad rear main seal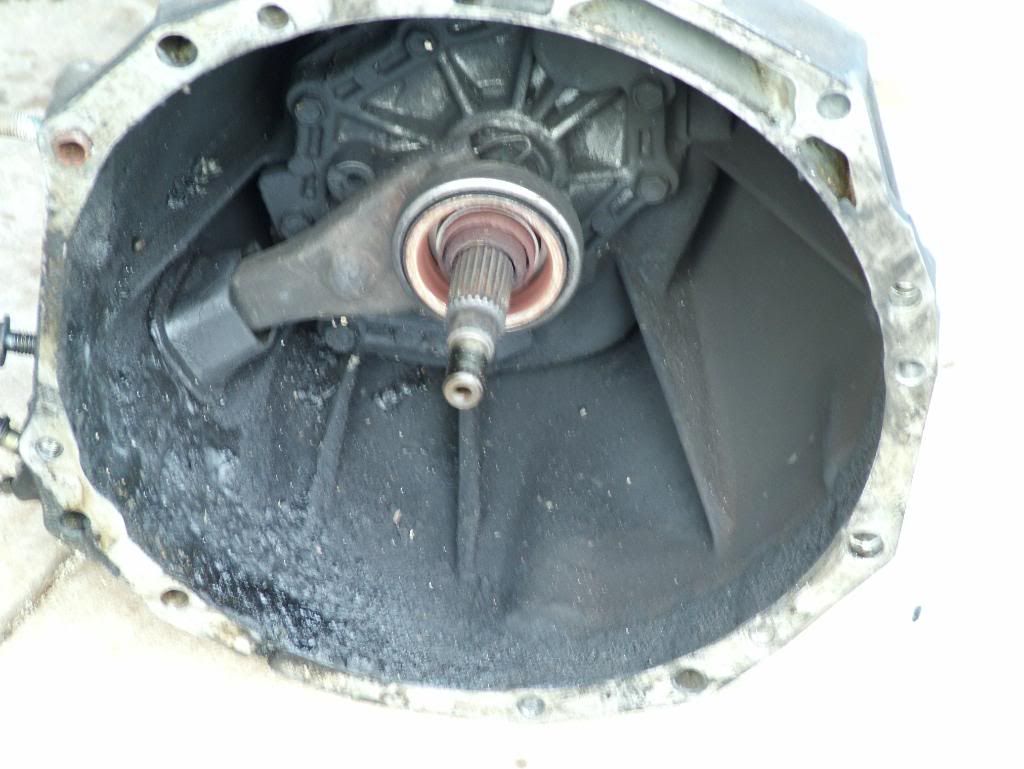 J30 lower brackets aren't going to work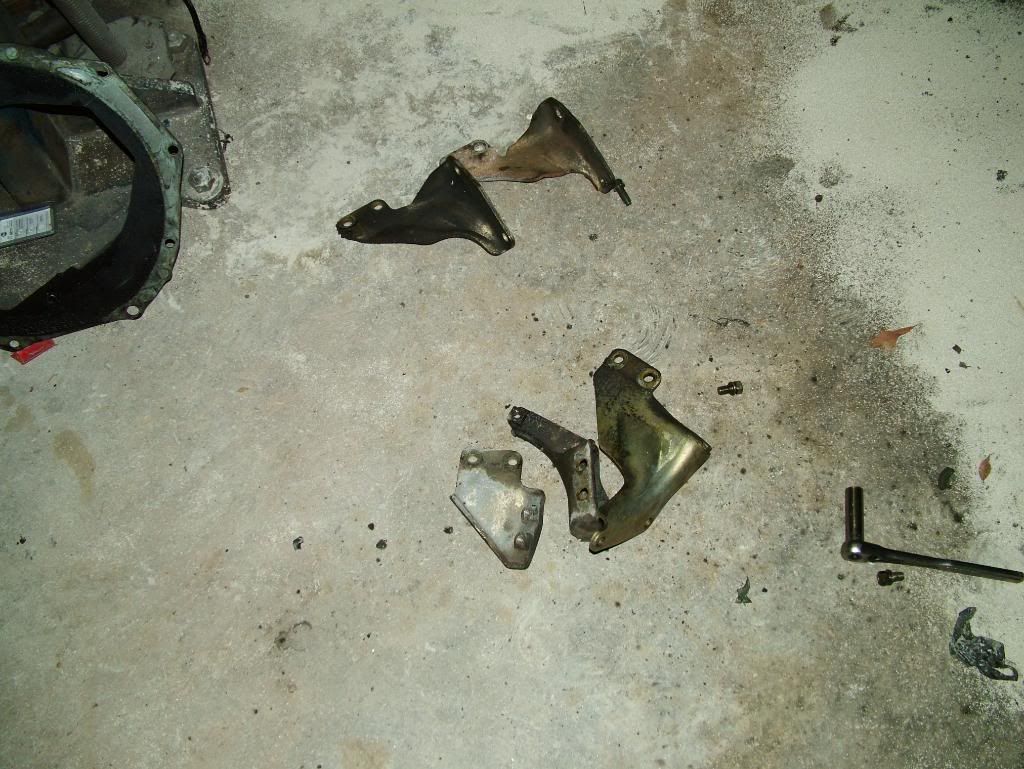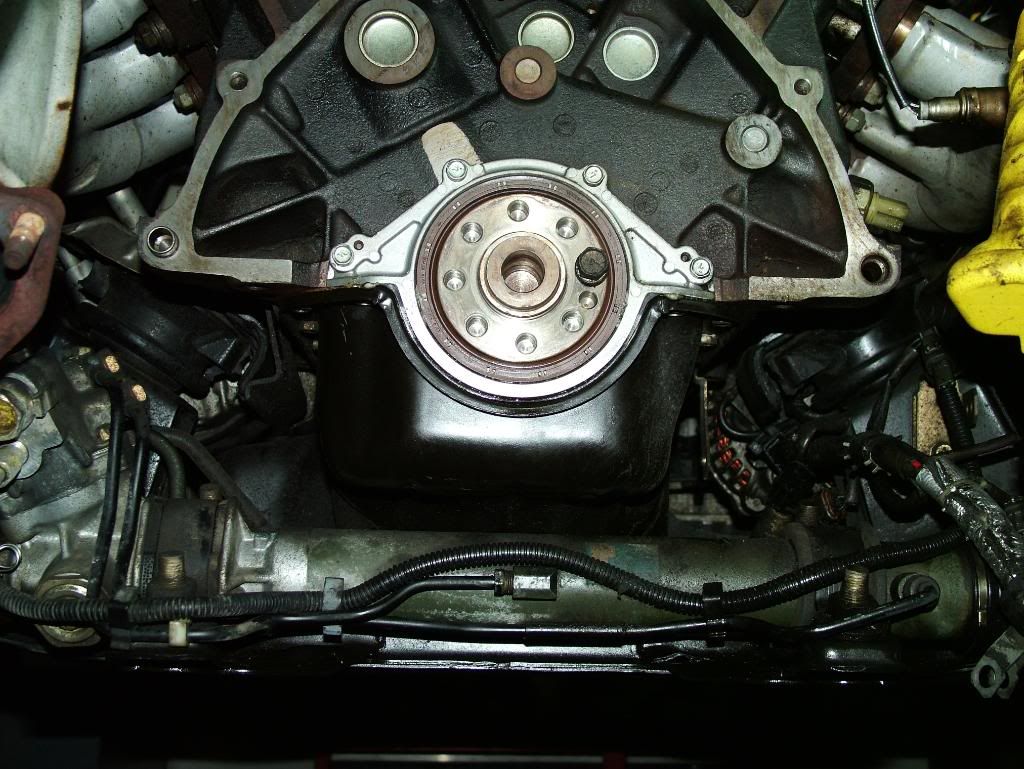 This is the best I can do for now with simple green and air wire brush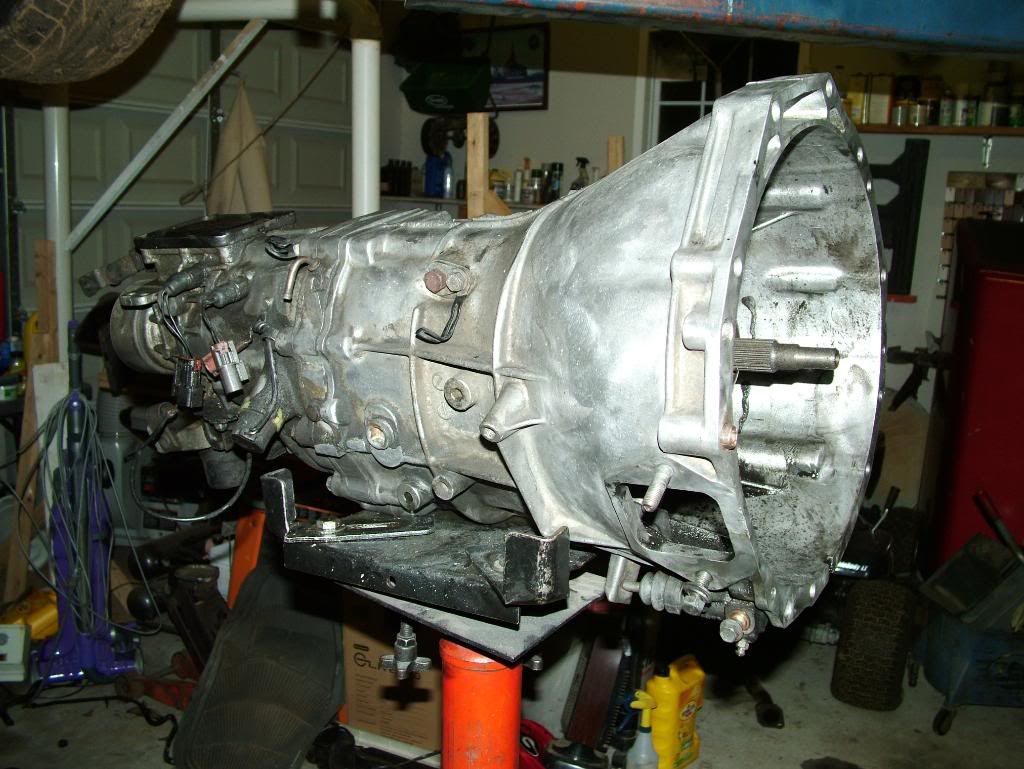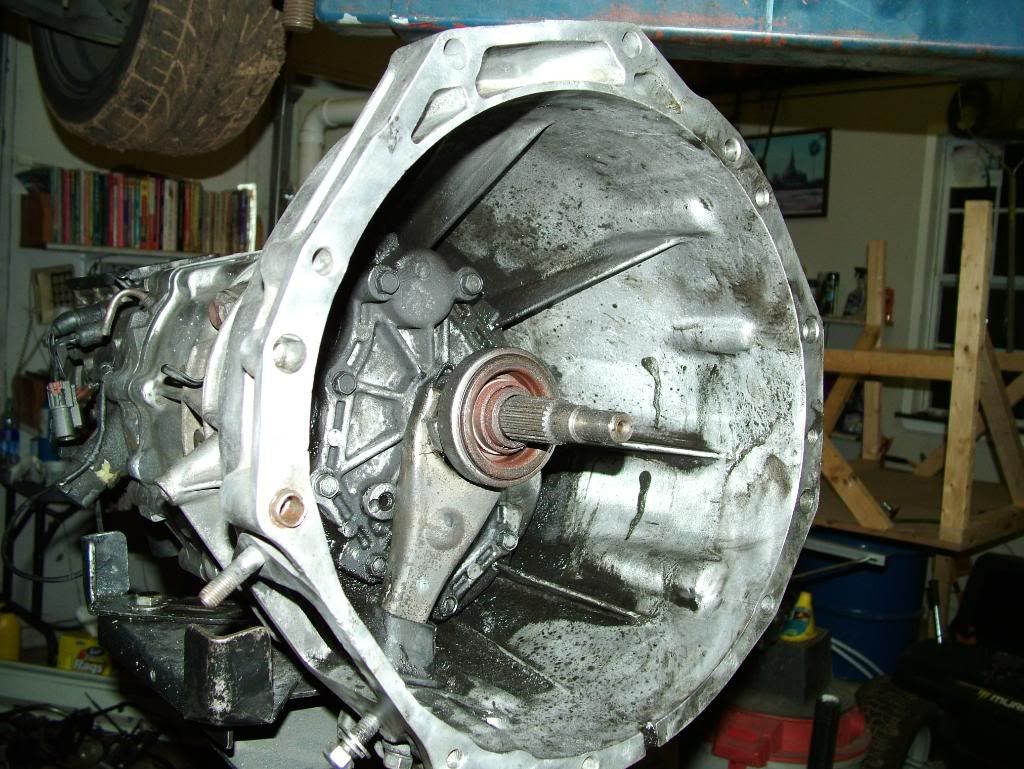 300zx lower brackets installed. The bottom bolt holes are threaded for the manual trans and the J30 brackets are not threaded and holes are slightly off.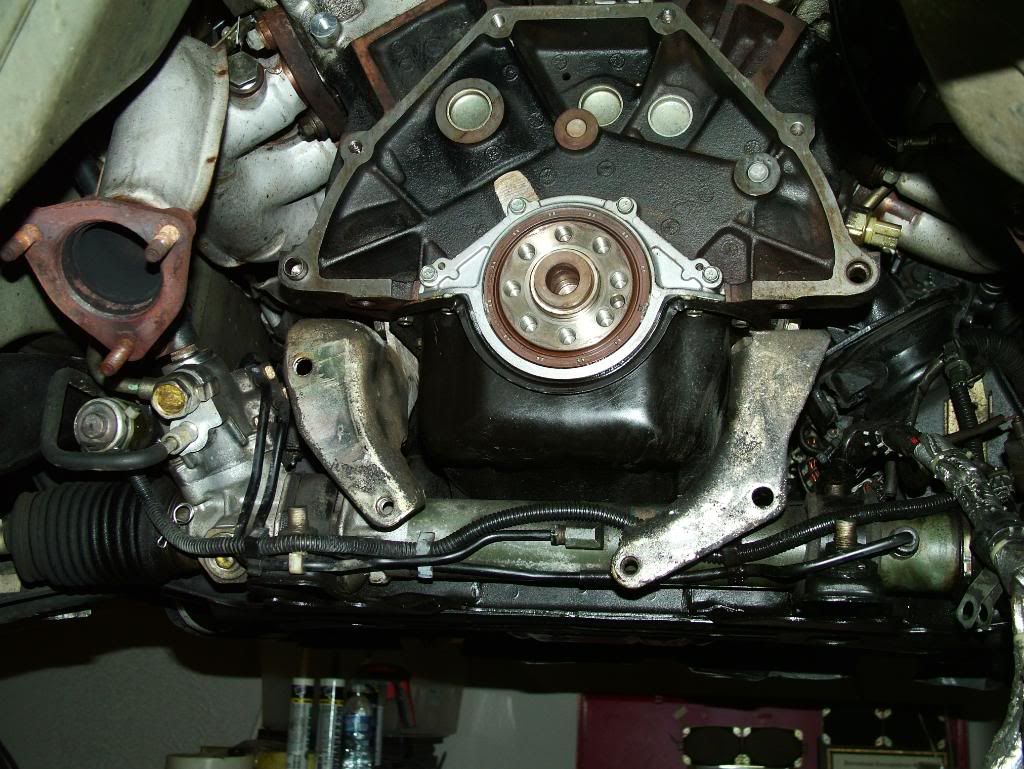 Took out the auto trans pilot bushing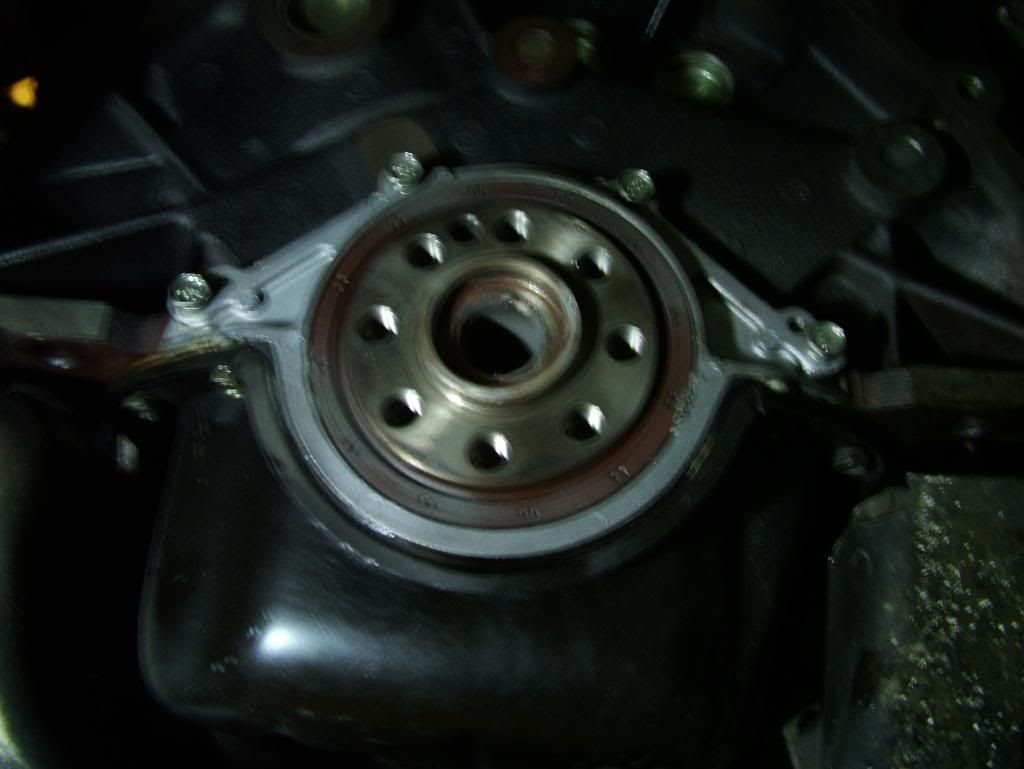 Auto pilot bushing (yah it cut it to get it out) vs manual pilot bushing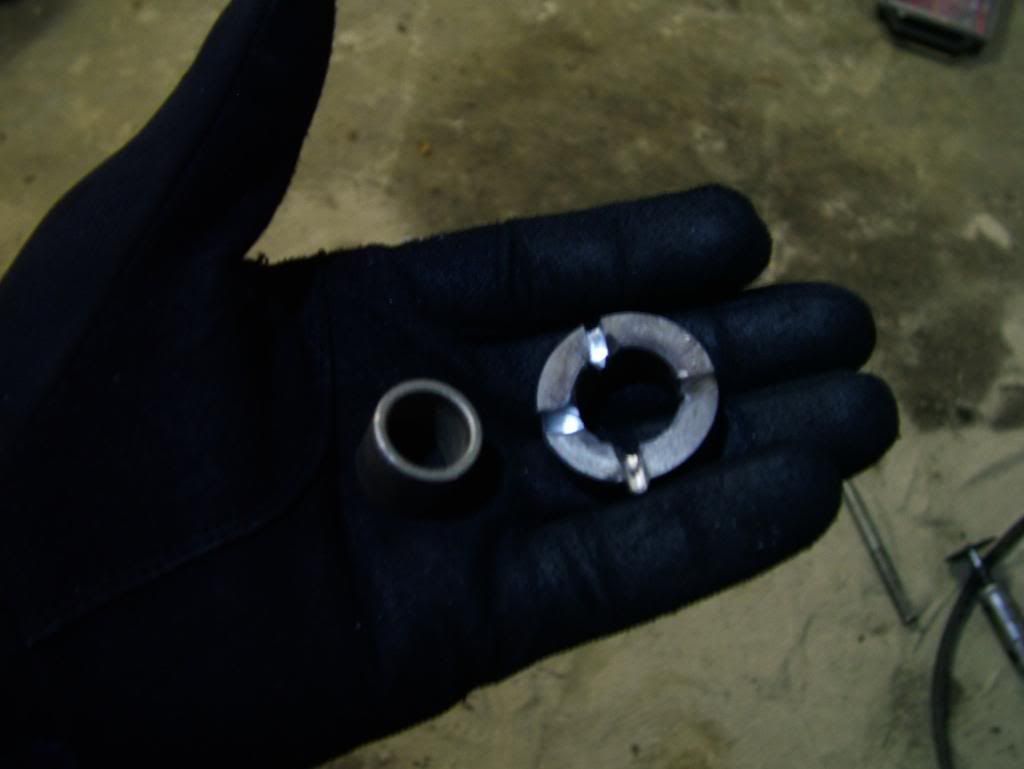 Cutting bolts that stripped on rear half of driveshaft
Inside view of there master cylinder comes through firewall to mount to pedal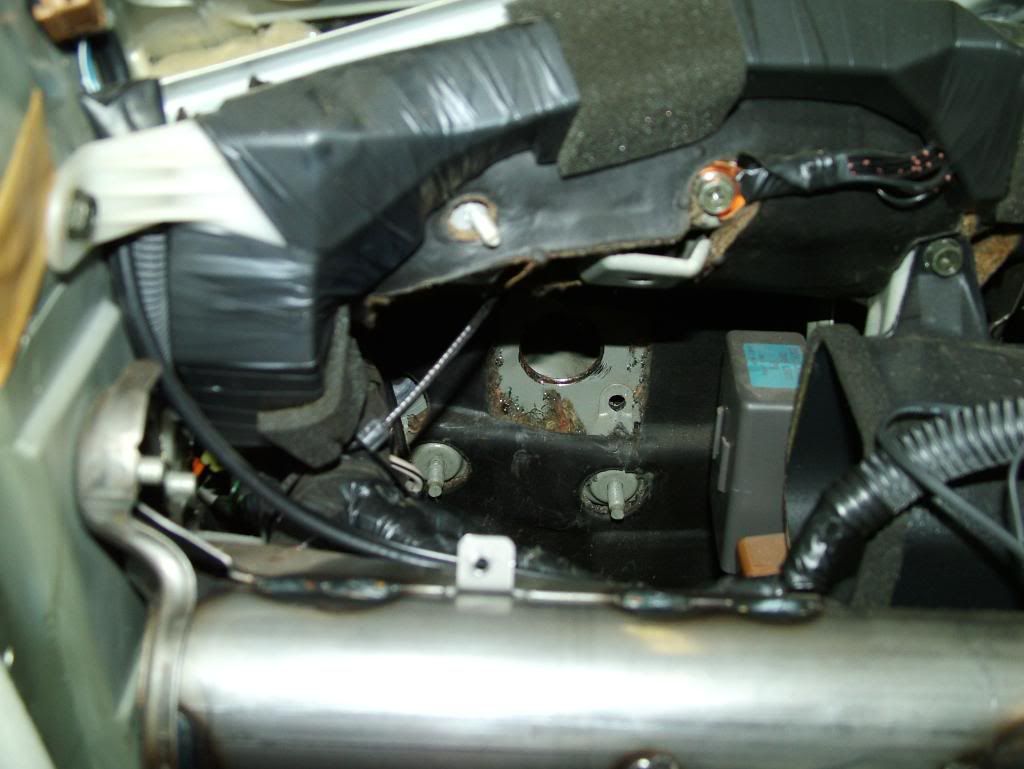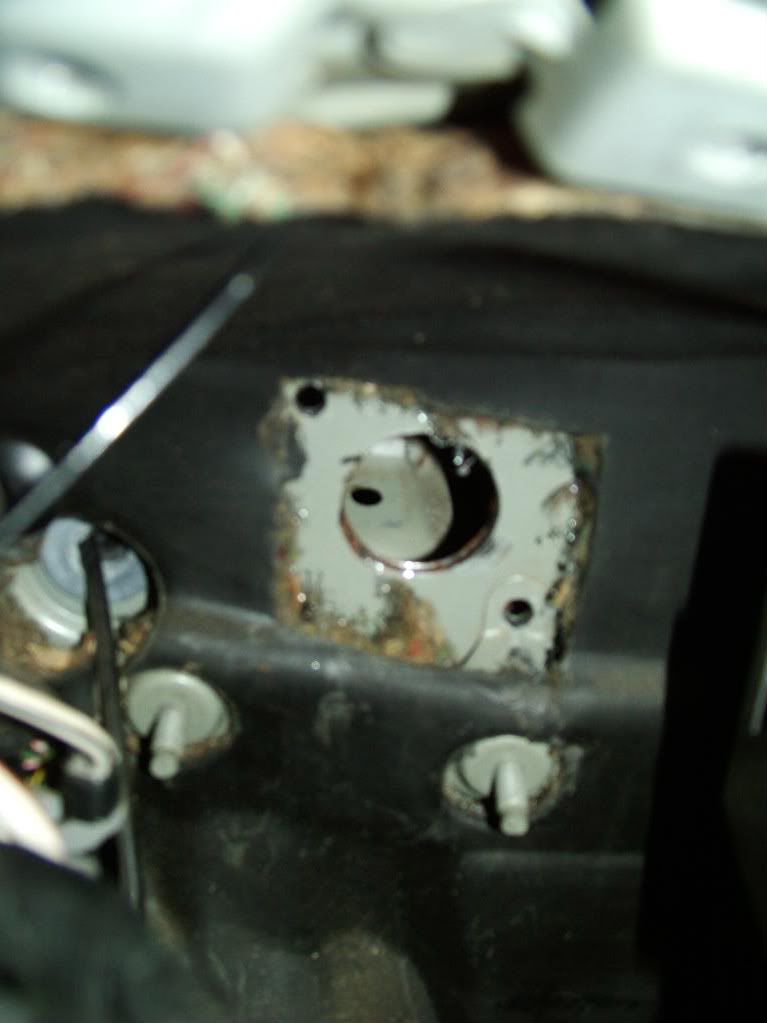 Engine bay view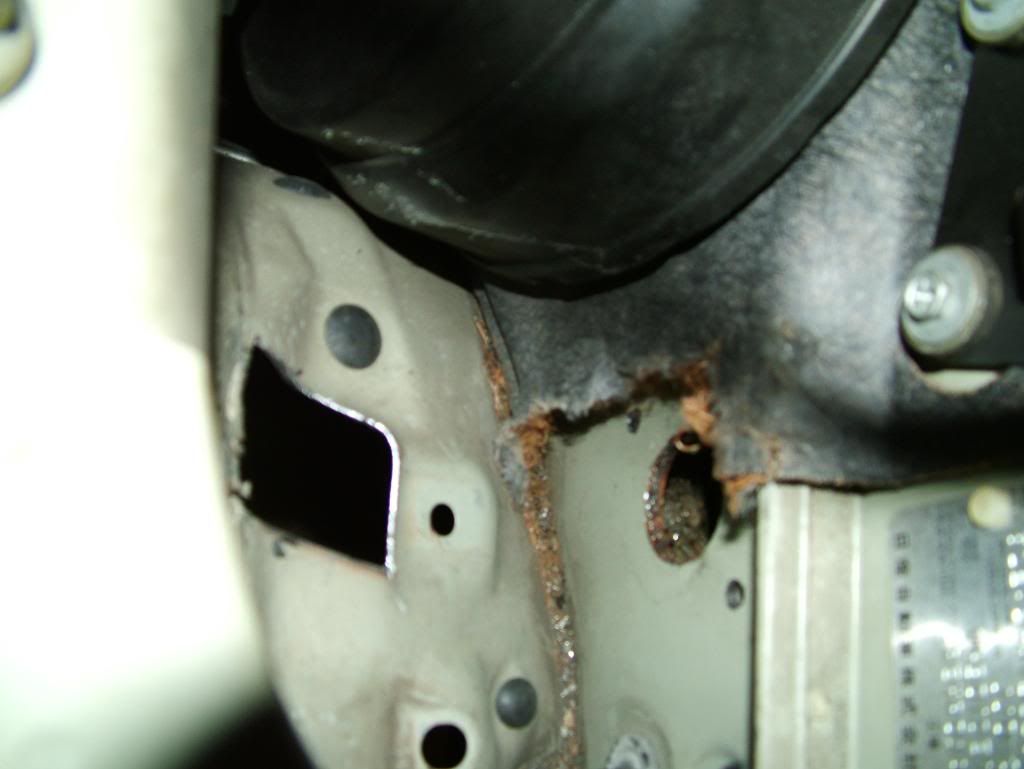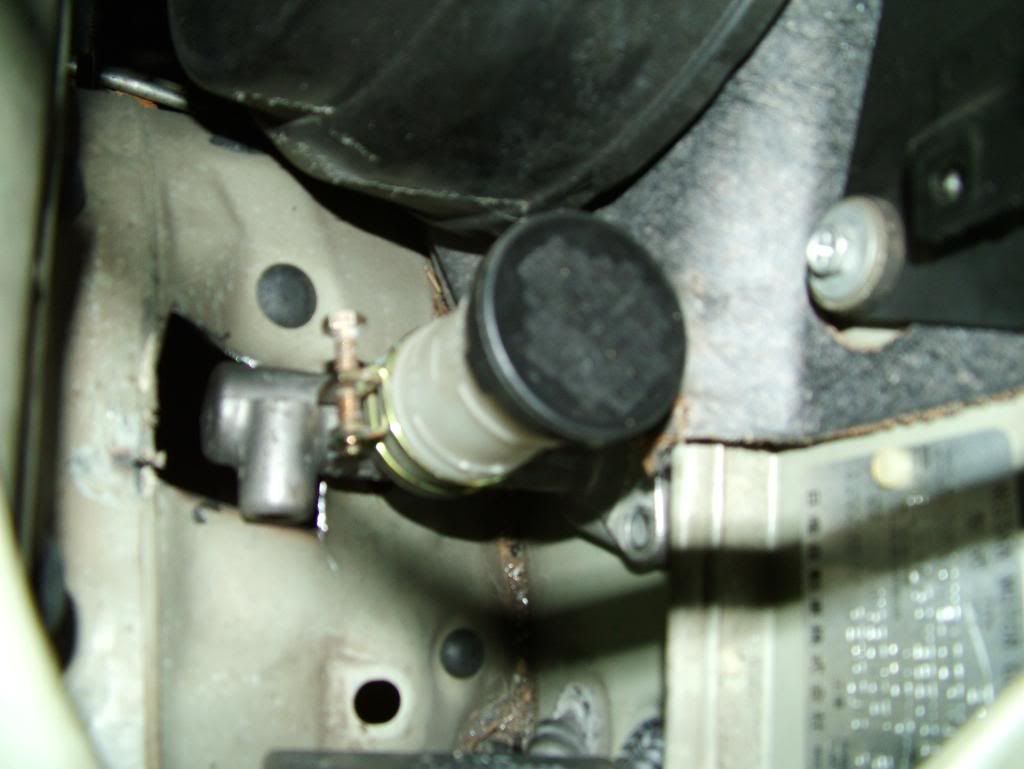 Finalized master cylinder and clutch pedal. Hand brake is also now mounted but not fully completed. Cant finalize it til I get most of the interior back together.
ilbcnu123 getting pedal on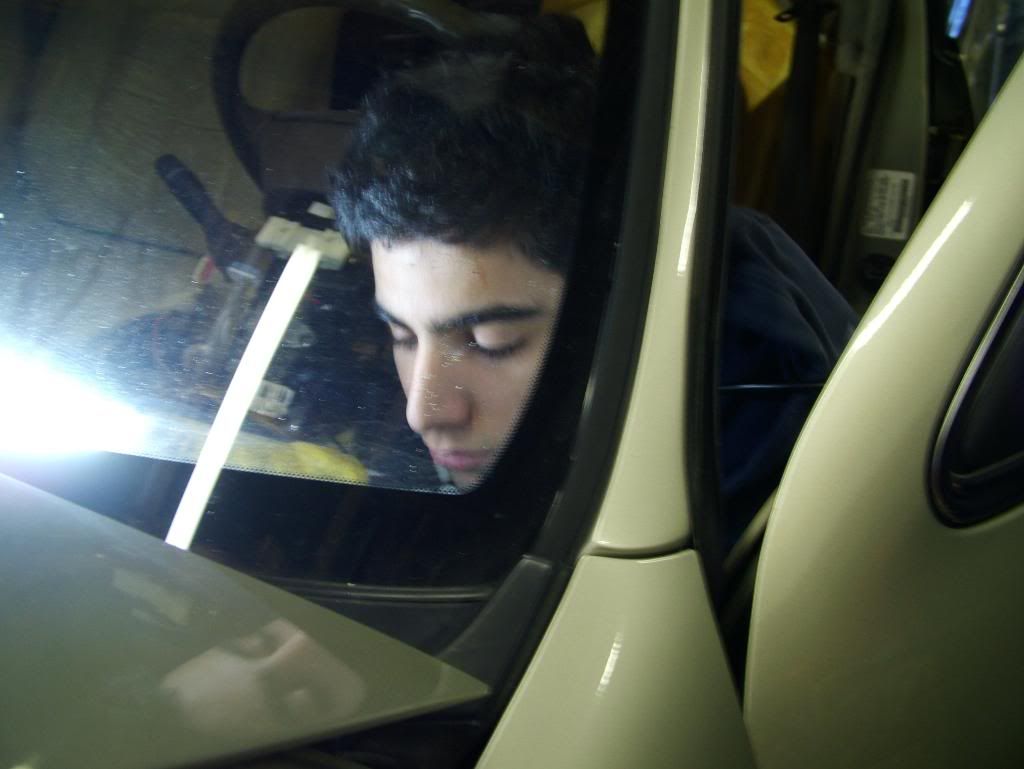 Hand Brake!
The 3 pedals and nope the one on the far left is NOT my foot brake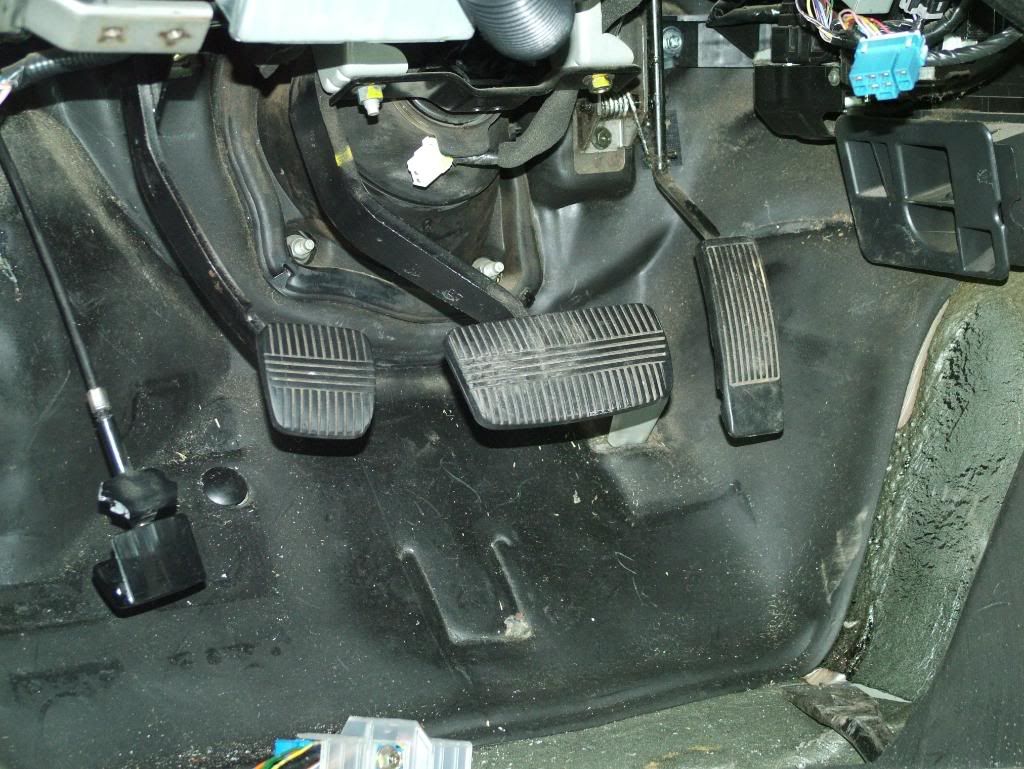 Z1 NA Performance Clutch Kit, used clutch shifter fork, used clutch throwout bearing sleeve, used Fidanza lightweight flywheel, bronze shifter bushings, clutch release fork dust boot and throwout bearing.
Ordered a oil filter relocation kit also since right now it just drains down my block and all over my steering rack. Getting one from summit and hope to have it installed by the weekend. Summit TRD-1113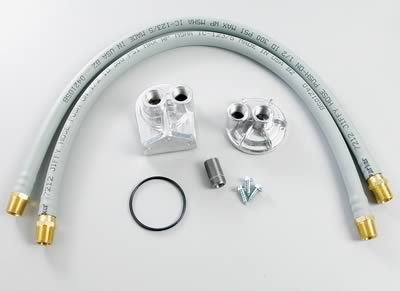 Last night was a successful night. Got the transmission fully mounted with new flywheel and clutch. The other guy I talked to in California said I would have to do a lot of custom fab with the tunnel and rear bracket on the transmission, but I only had to make small cut into a section that wasn't needed and the bracket lined up perfectly without and modification.
Once transmission was mounted we got the shifter setup by first cutting the hole needed and then assembling it. It works good except for now I have to get a short shifter since with current throw, I'll be smacking my knuckles against my radio and gauges.
Still need to hook up the hand brake cable, finish up the wiring and then get drive shaft made soon. Going to be calling in today to some places. Then its time to reassemble my interior and get it running!

Installing Flywheel and clutch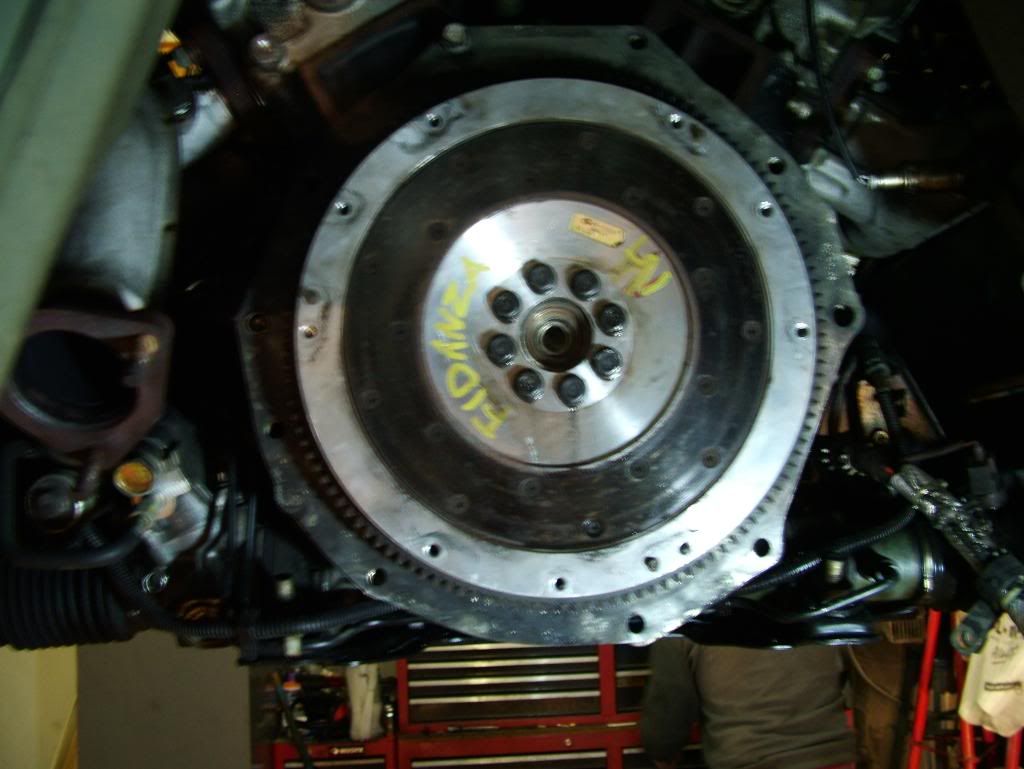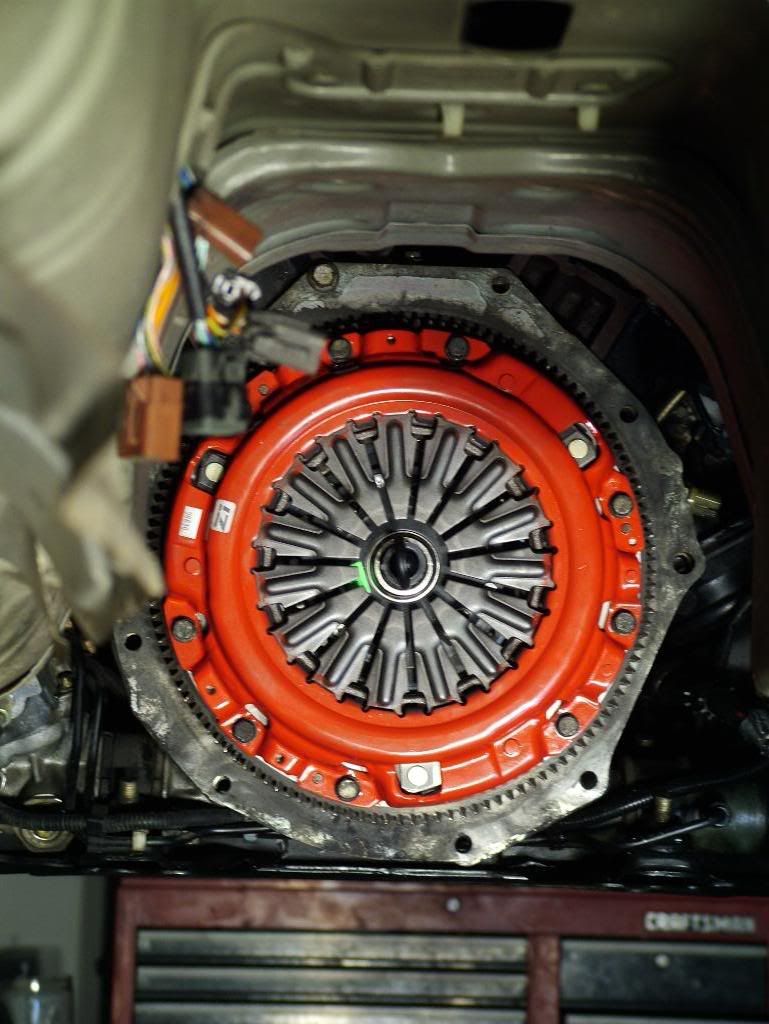 Transmission getting bolted in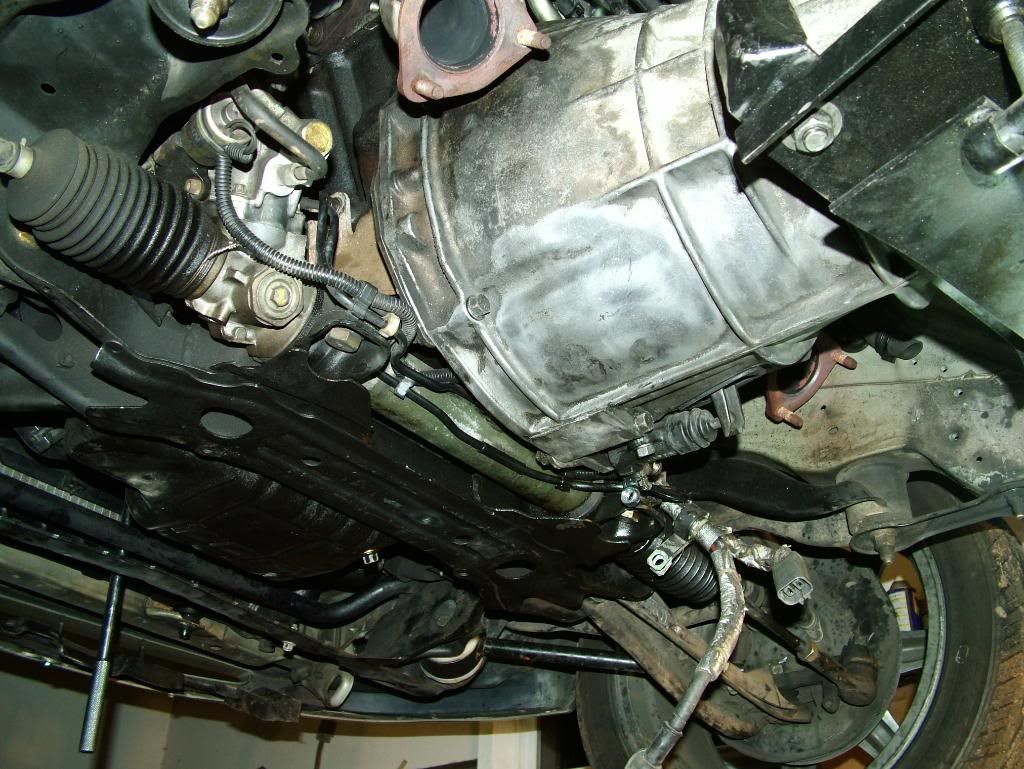 ava_z32 working on getting shifter linkage installed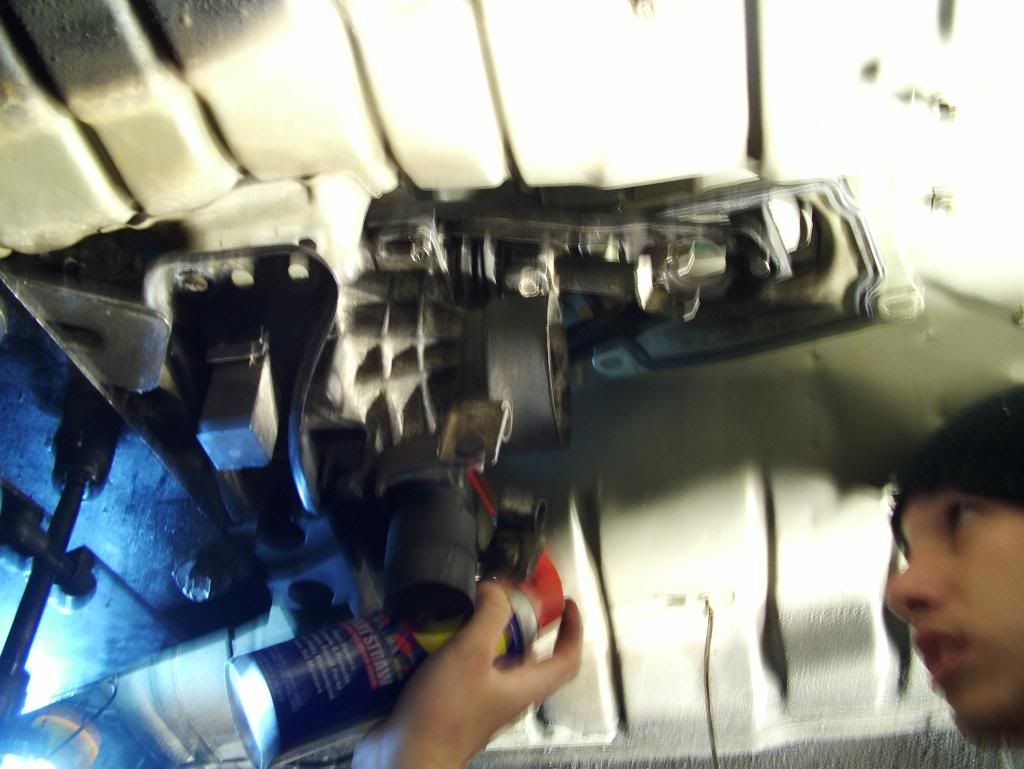 And it is fully mounted!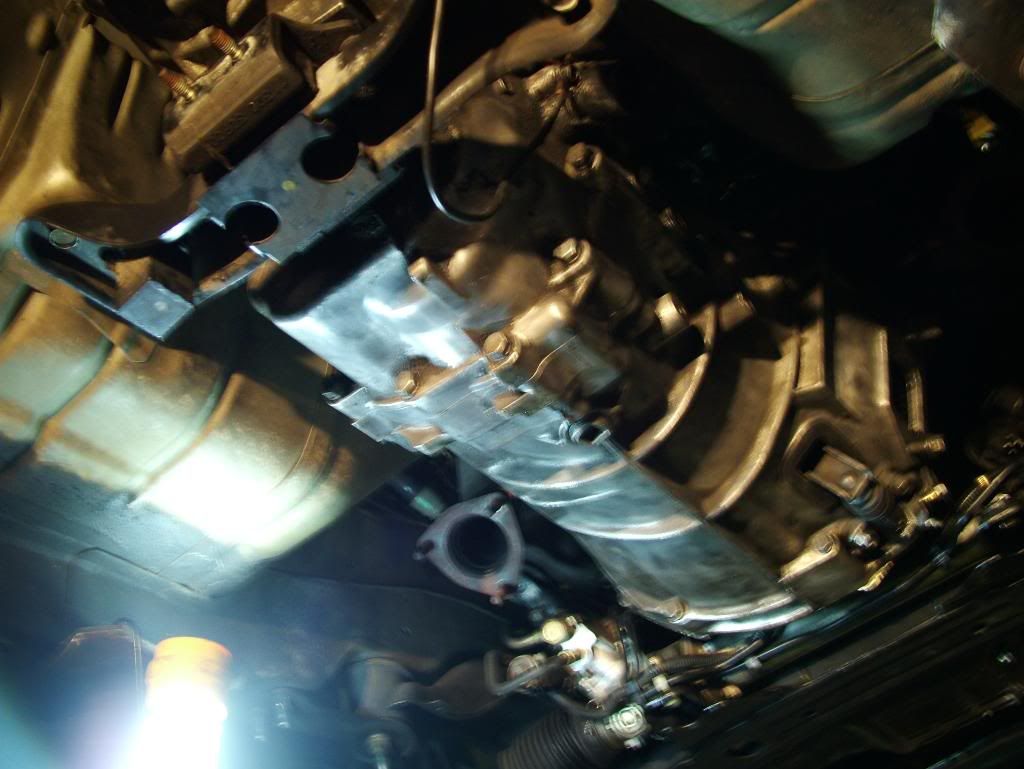 Put these spacers in to give the transmission about a 1/4" gap from my transmission tunnel above the control housing plate for the shifter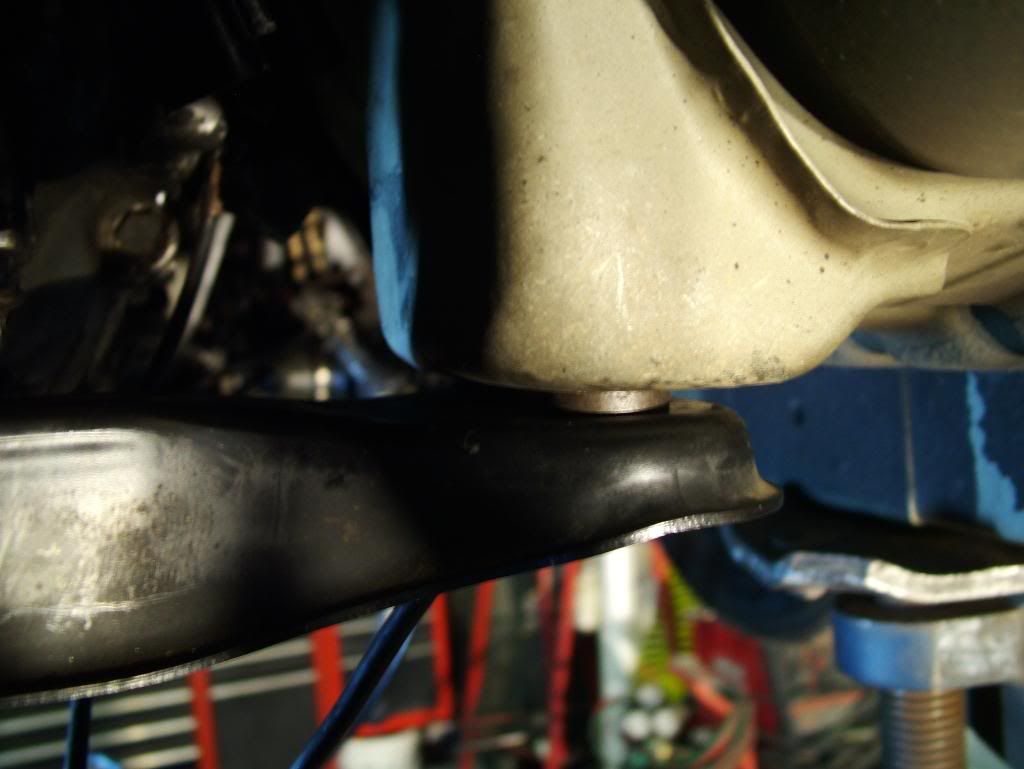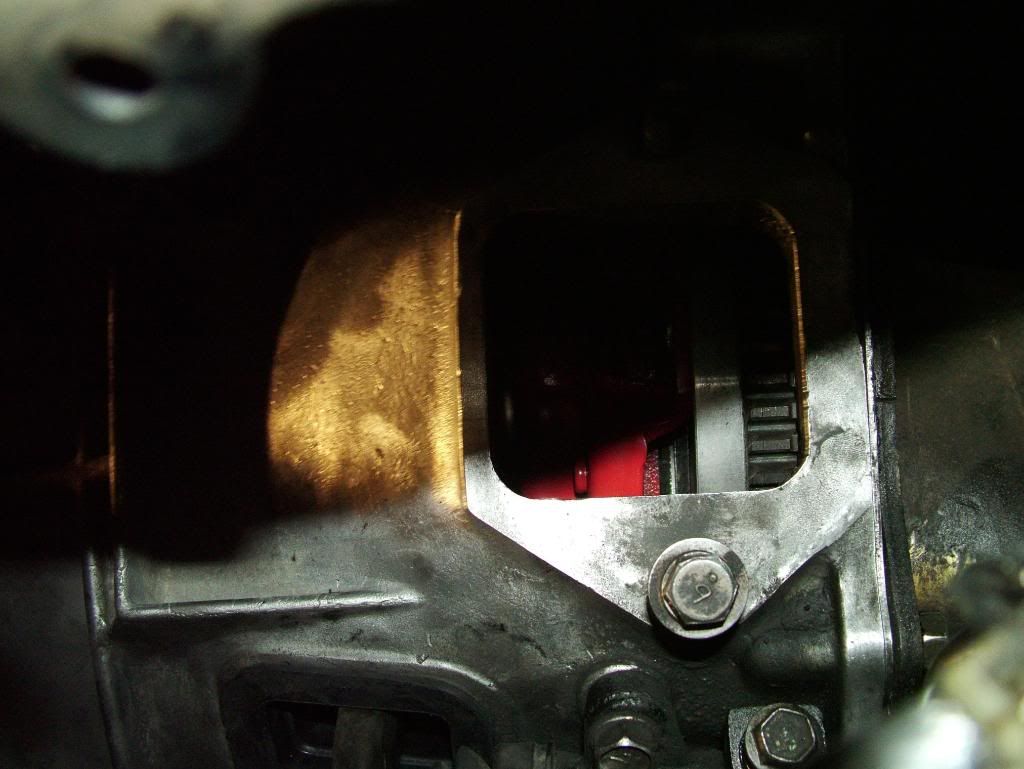 Hole cut in the tunnel for the shifter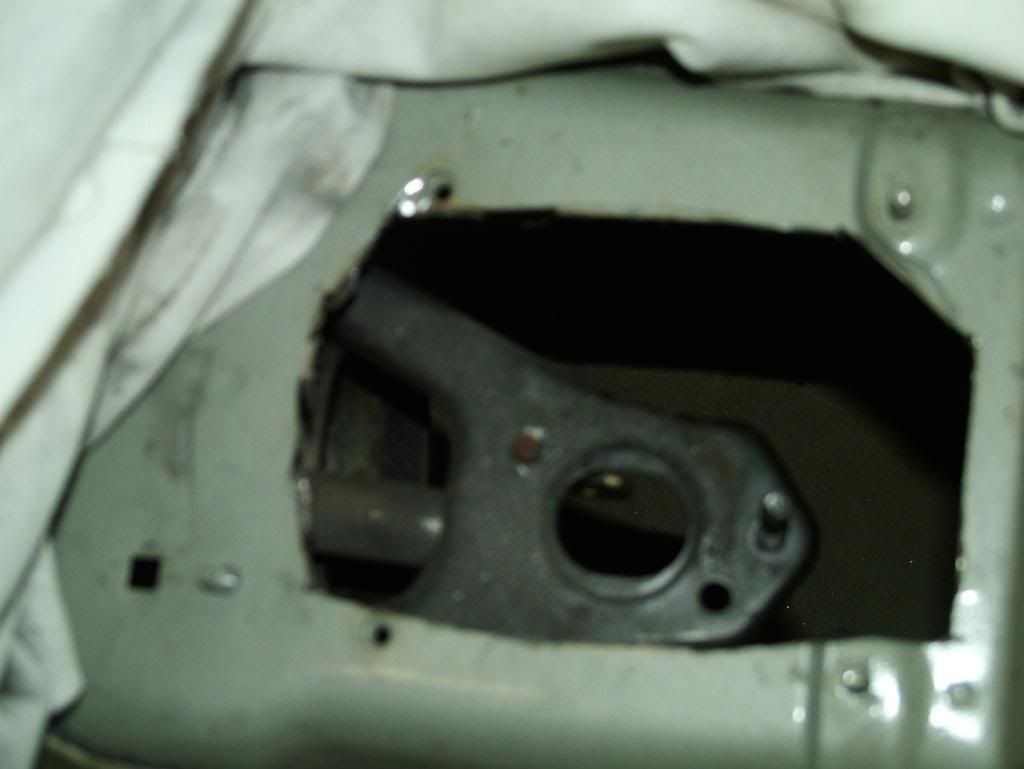 The fun shift knob. Hold down the lever for some spray
Regular shift knob put on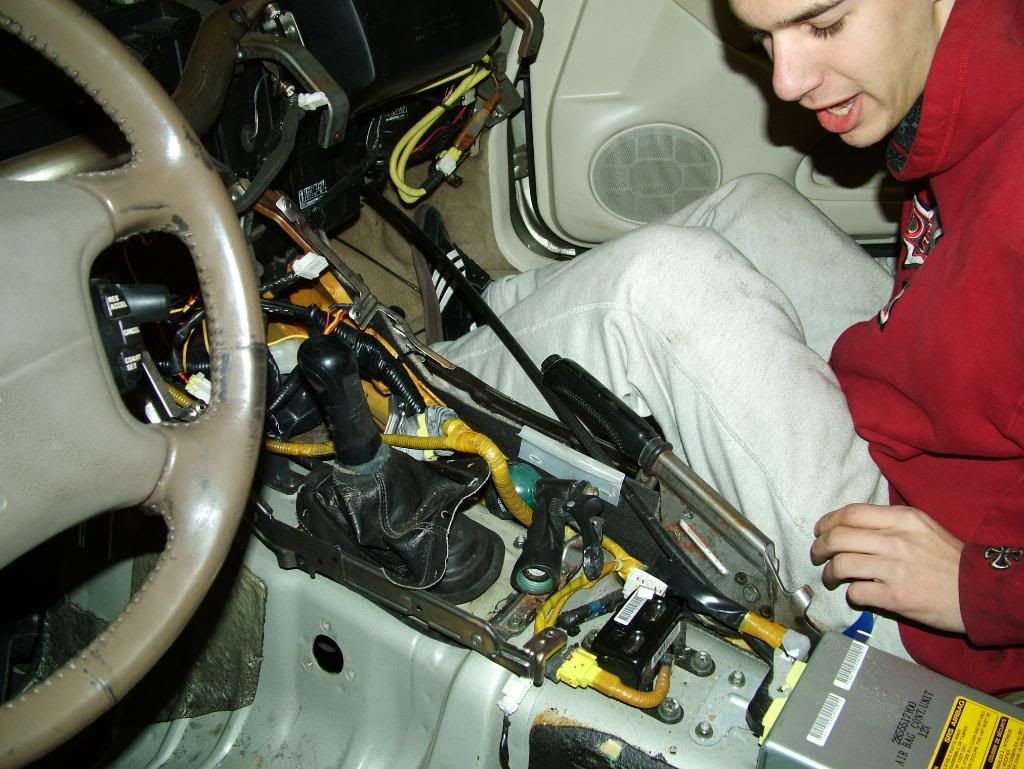 Everything hooked up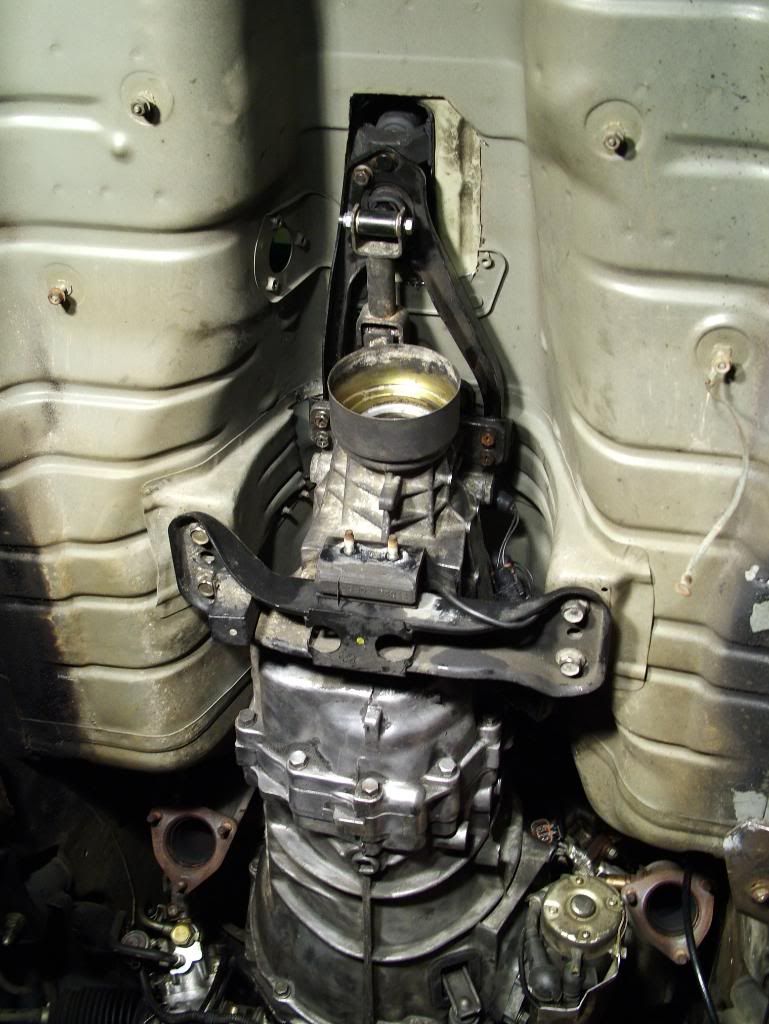 well measured for front section of drive shaft. they are going to have to extend it about 6 inches. also get to figure out where i am going to mount the oil bracket.
Oil filter relocation kit installed, hand brake cable done, speed sensor hooked up and located the wires for the reverse lights to attach to the reverse switch. We tried t bleed the clutch and it has a good feel when you press it but it only pops half way back and there is no air in the line so seeing what is wrong there. Drive shaft services said they will call me with a quote. Took the yoke and stock drive shaft to get lengthened. I may be pushing it to get the drive shaft Friday so looks like I will have car assembled and waiting for drive shaft this weekend.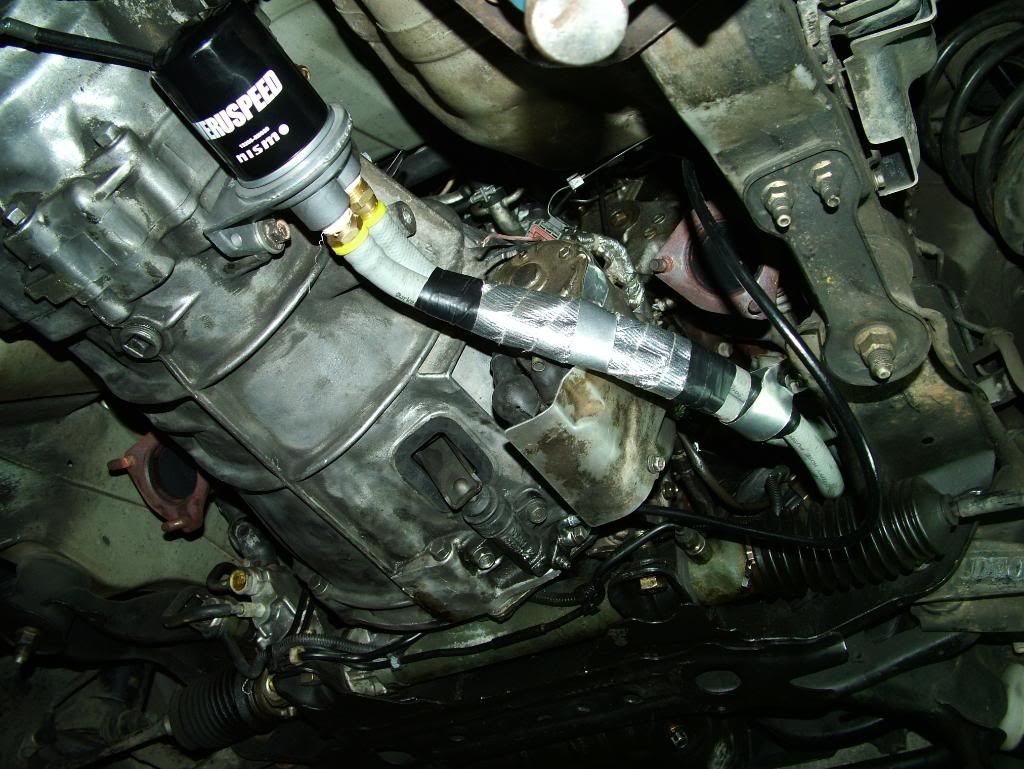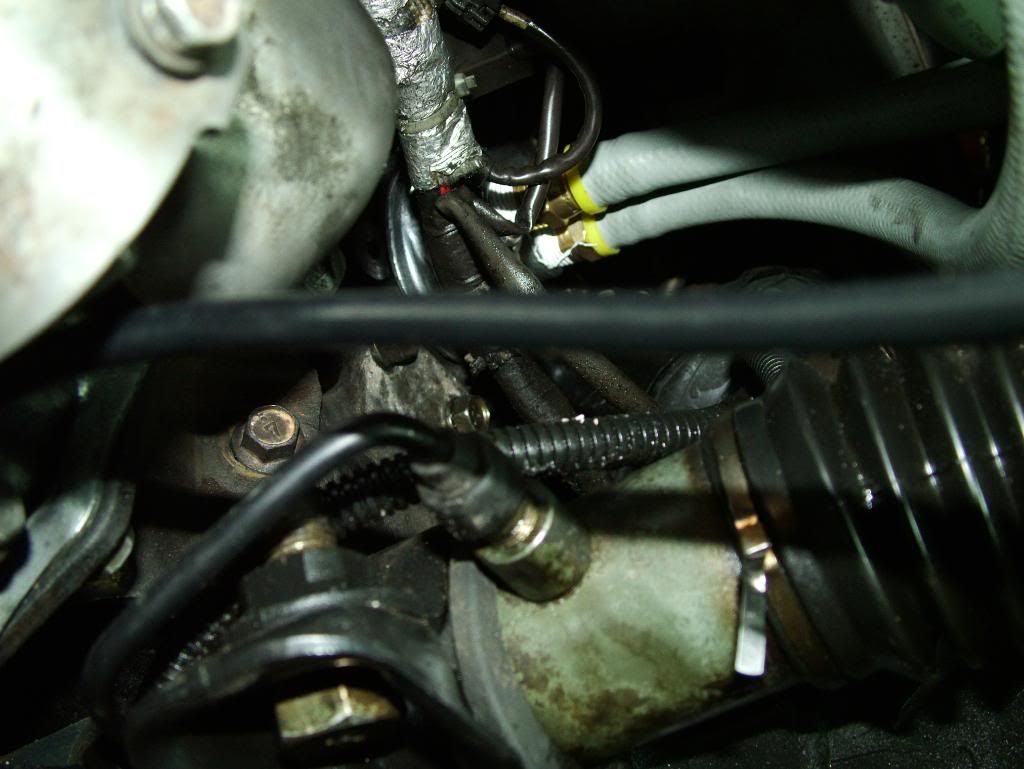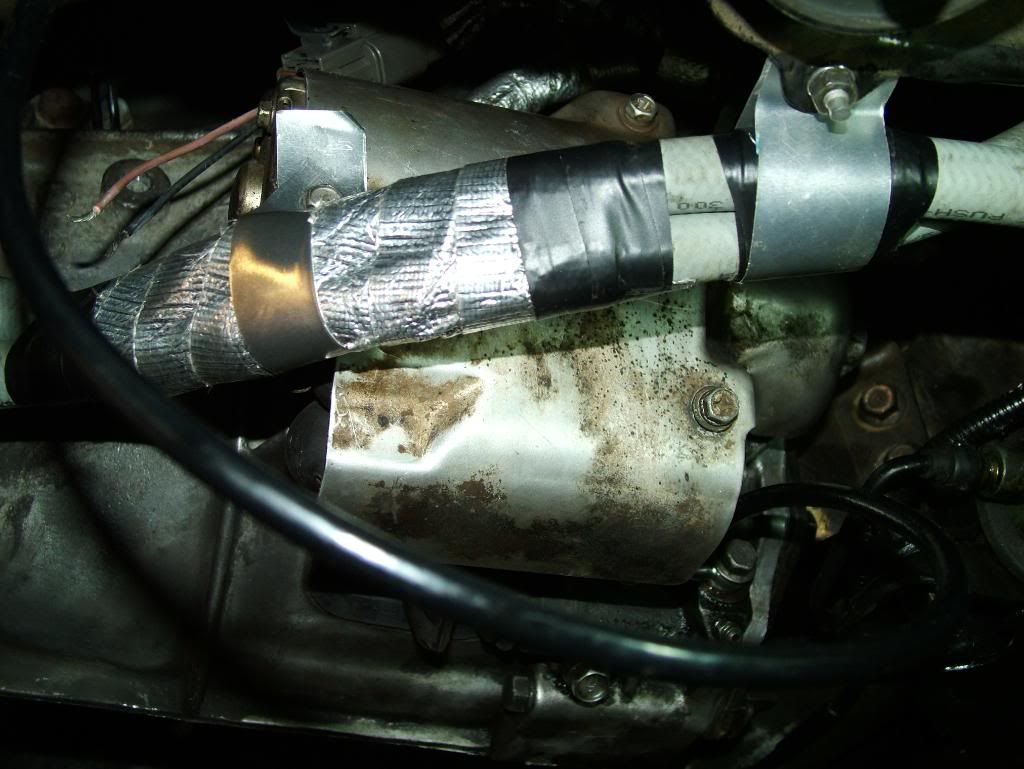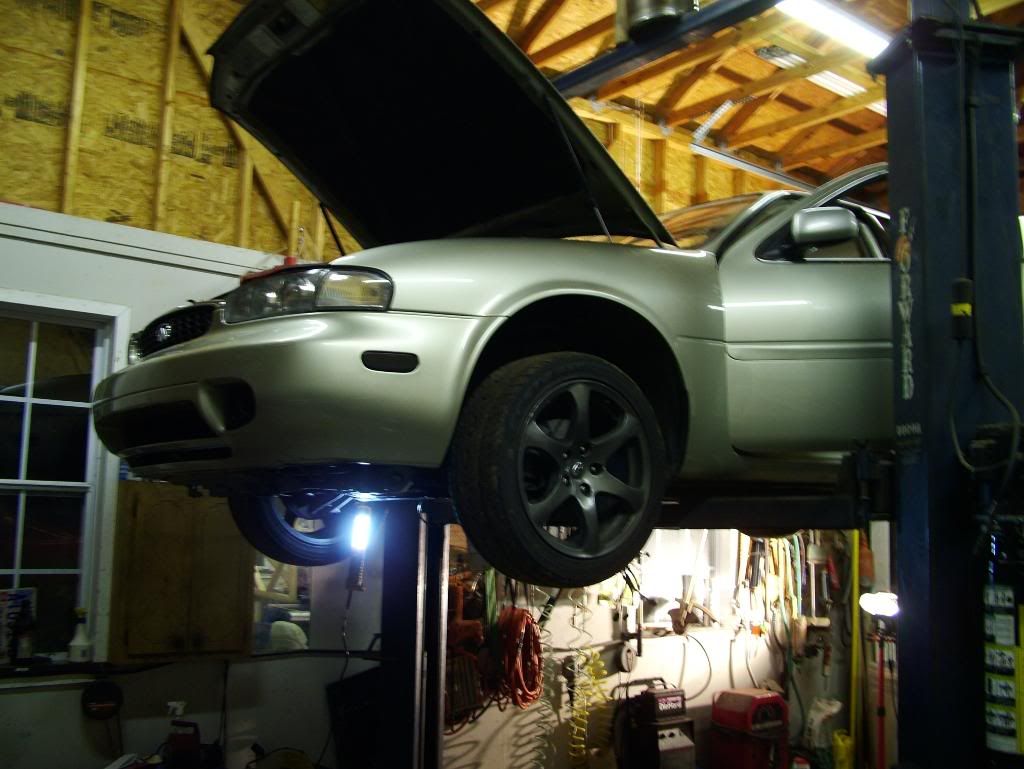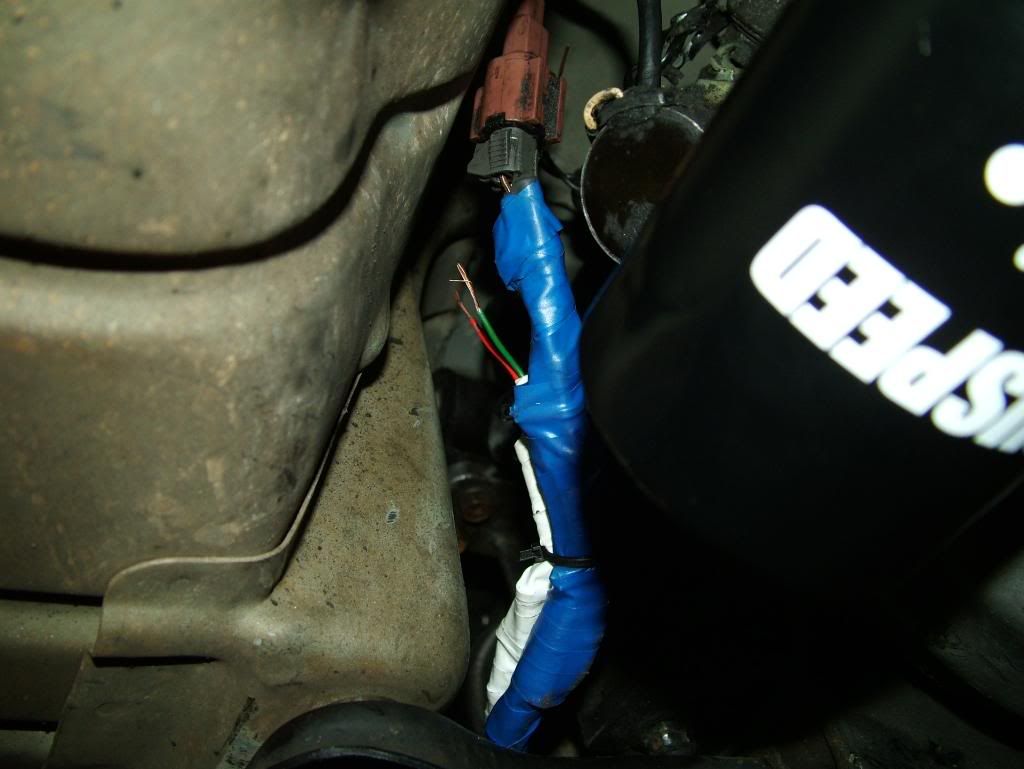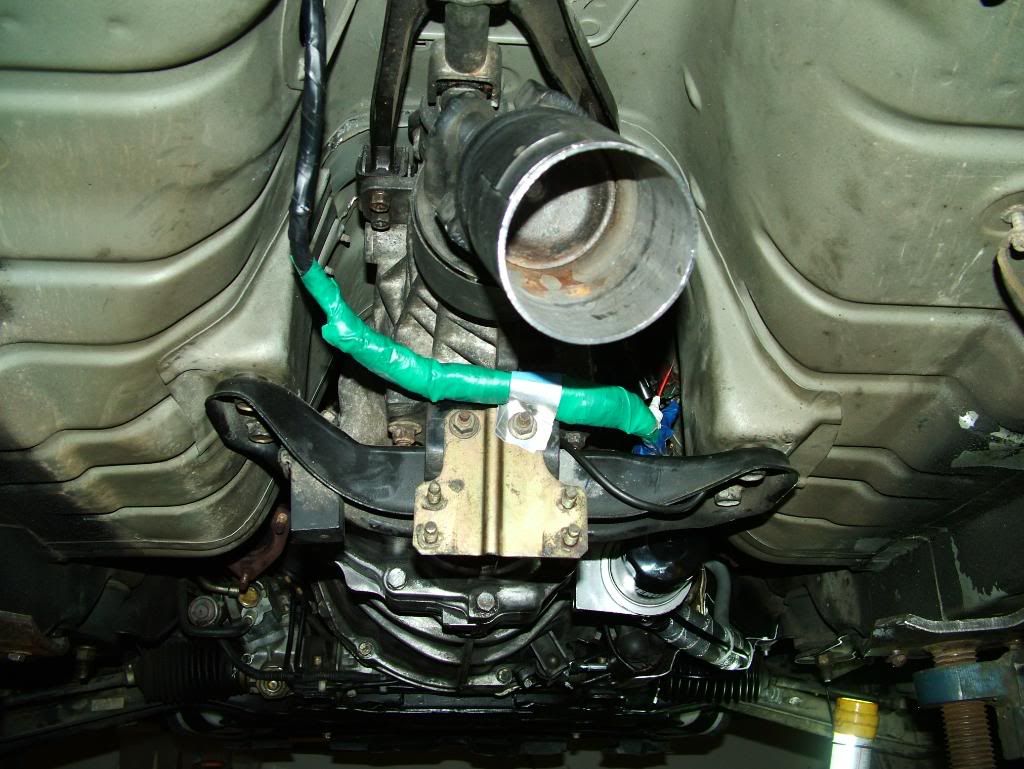 Clutch line routed with oil lines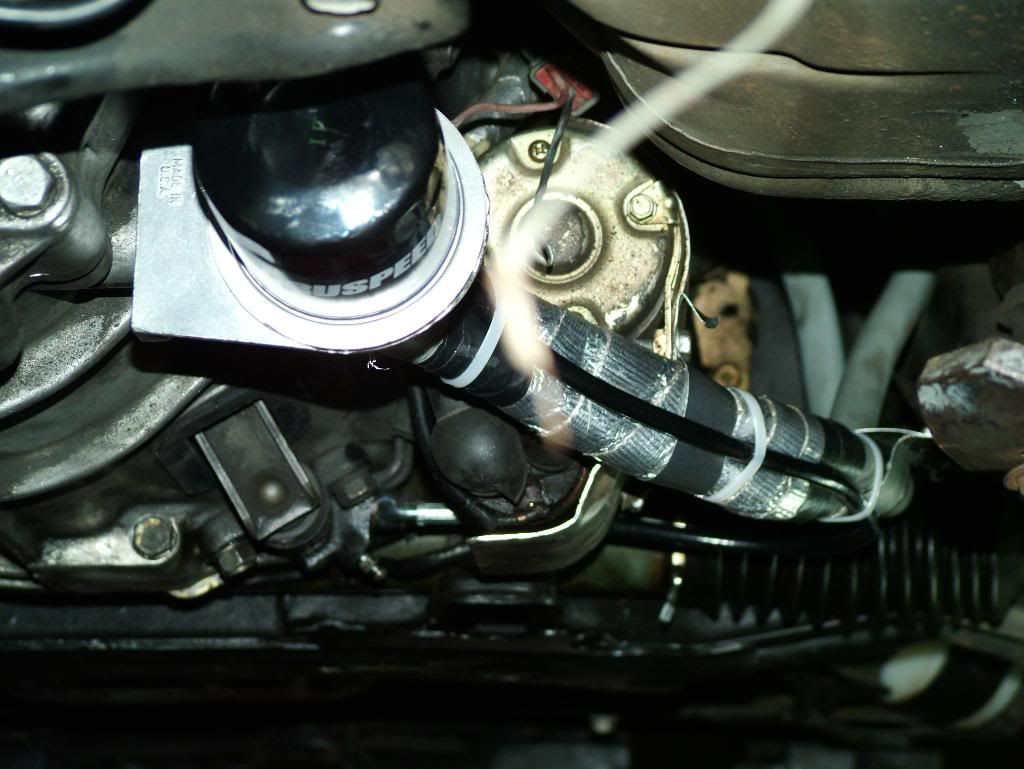 all we have left is:
-connect reverse light switch. (wires broke so hes gonna have to solder them now)
-Interior back together (dash back in, cut piece out of styrofoam under carpet so clutch pedal has room, center console in, custom shift boot, seats back in)
-Exhaust up
Here is new drive shaft
Mocking things up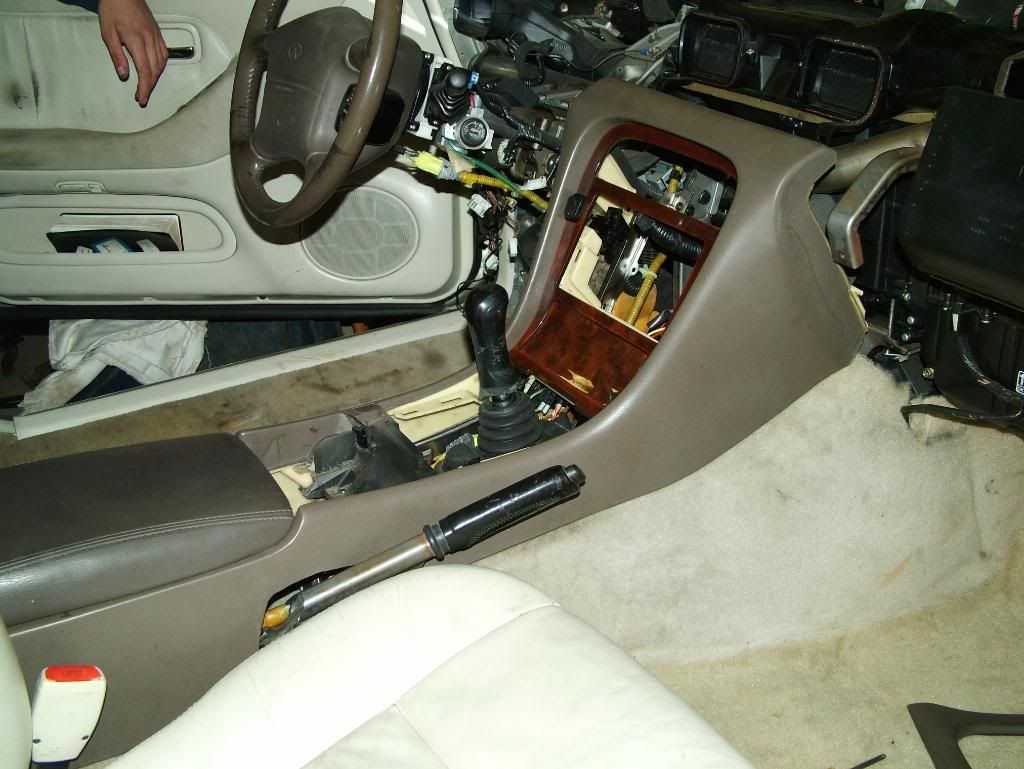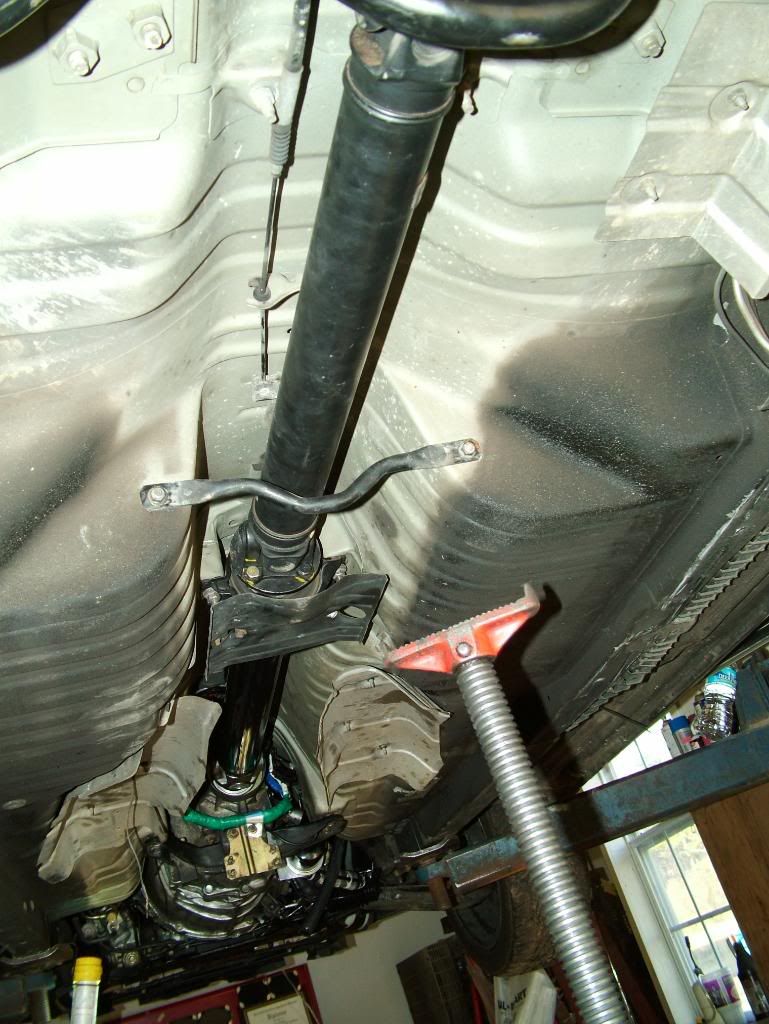 Hand brake boot installed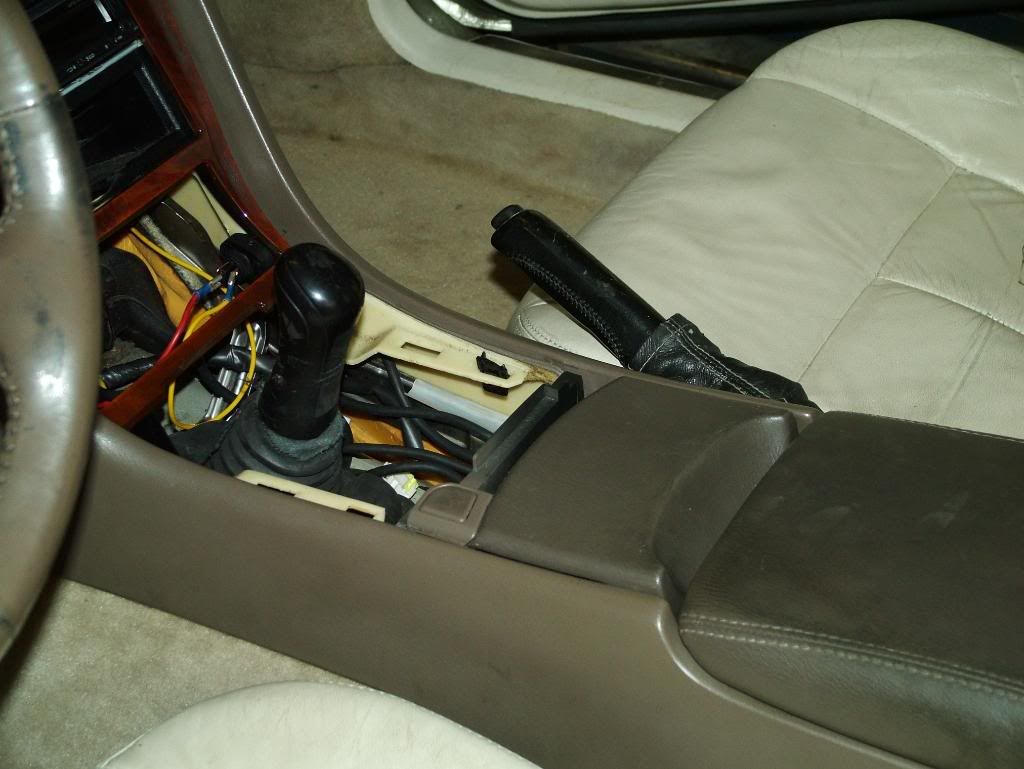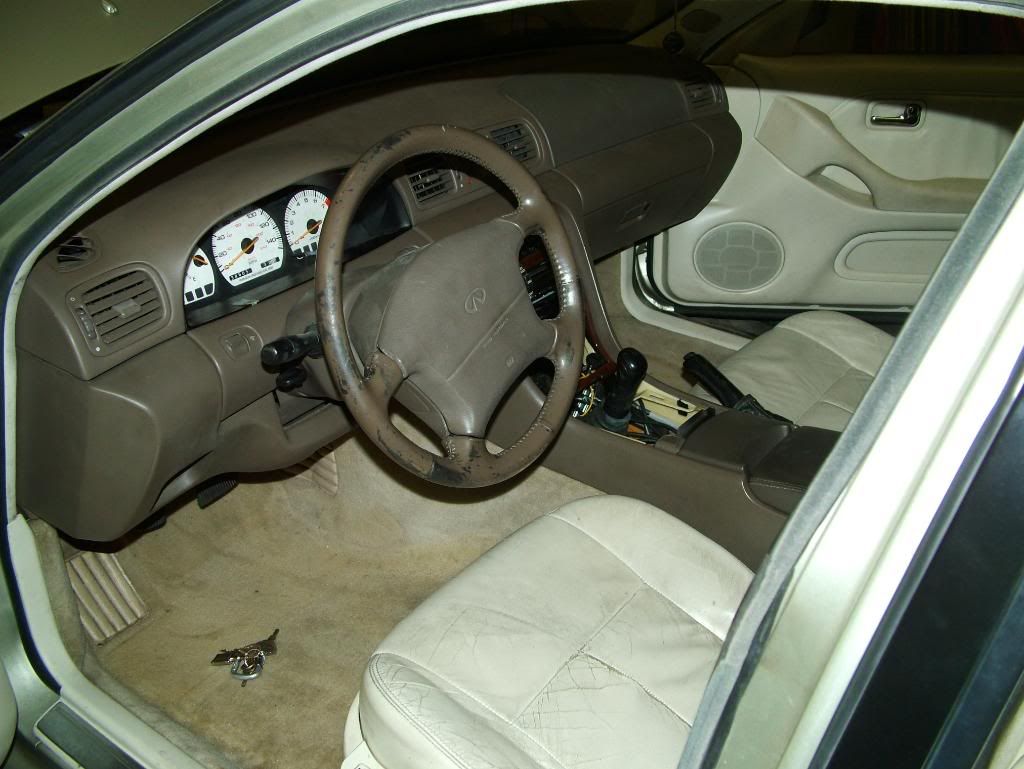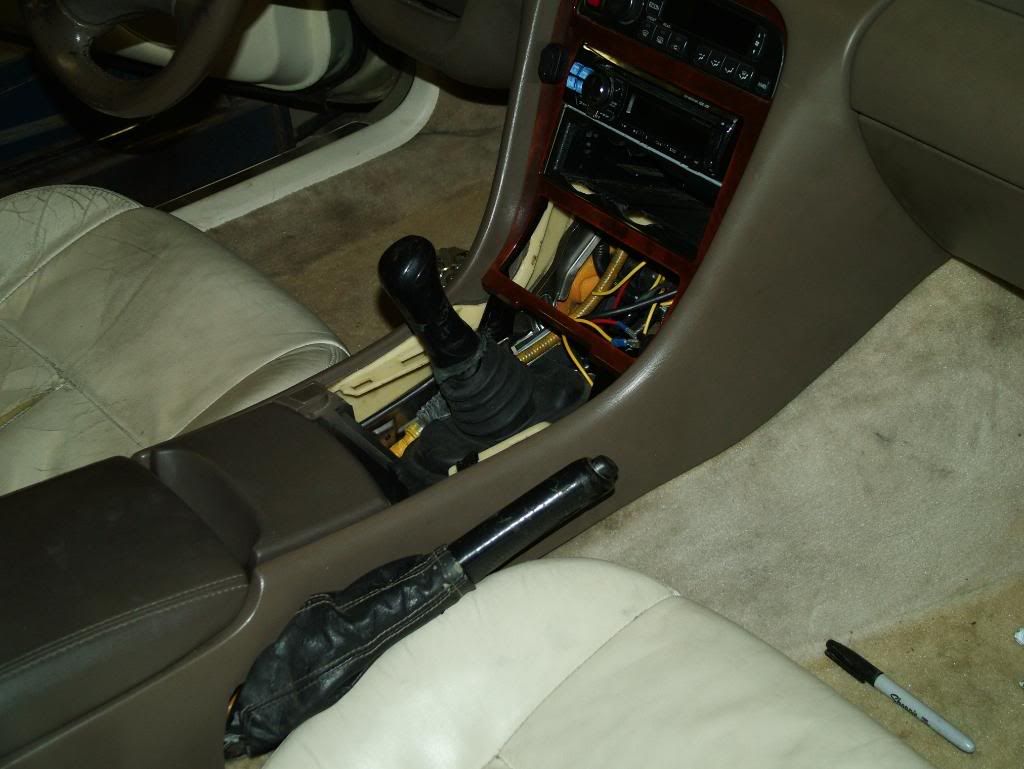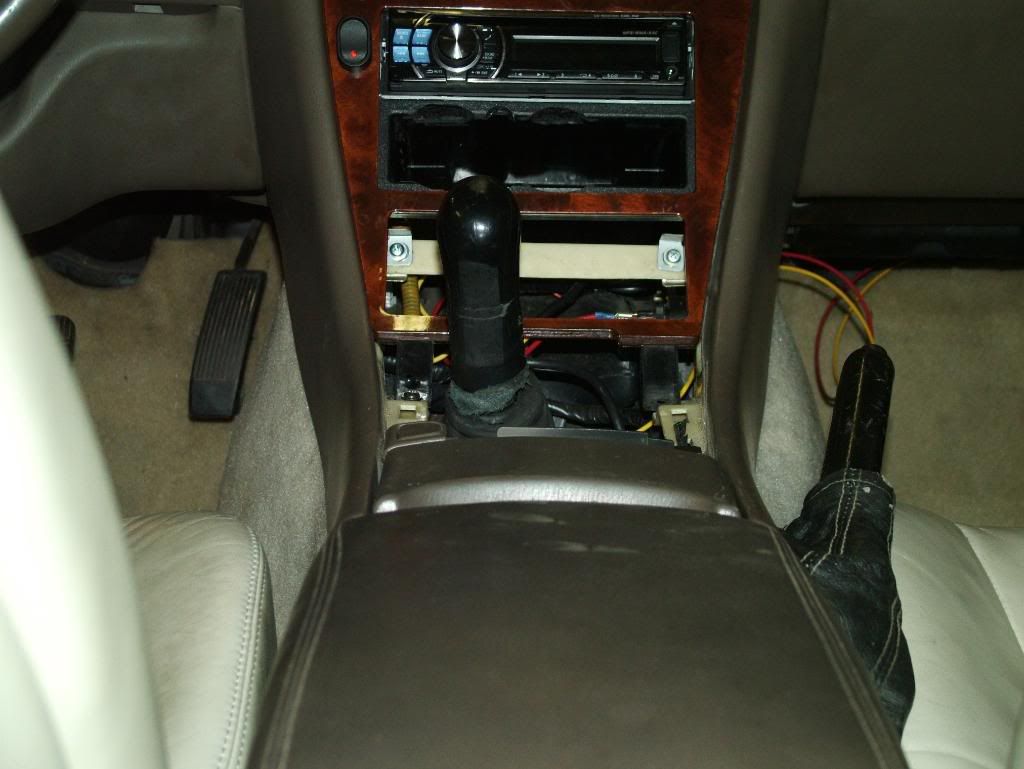 Cut brake pedal to fit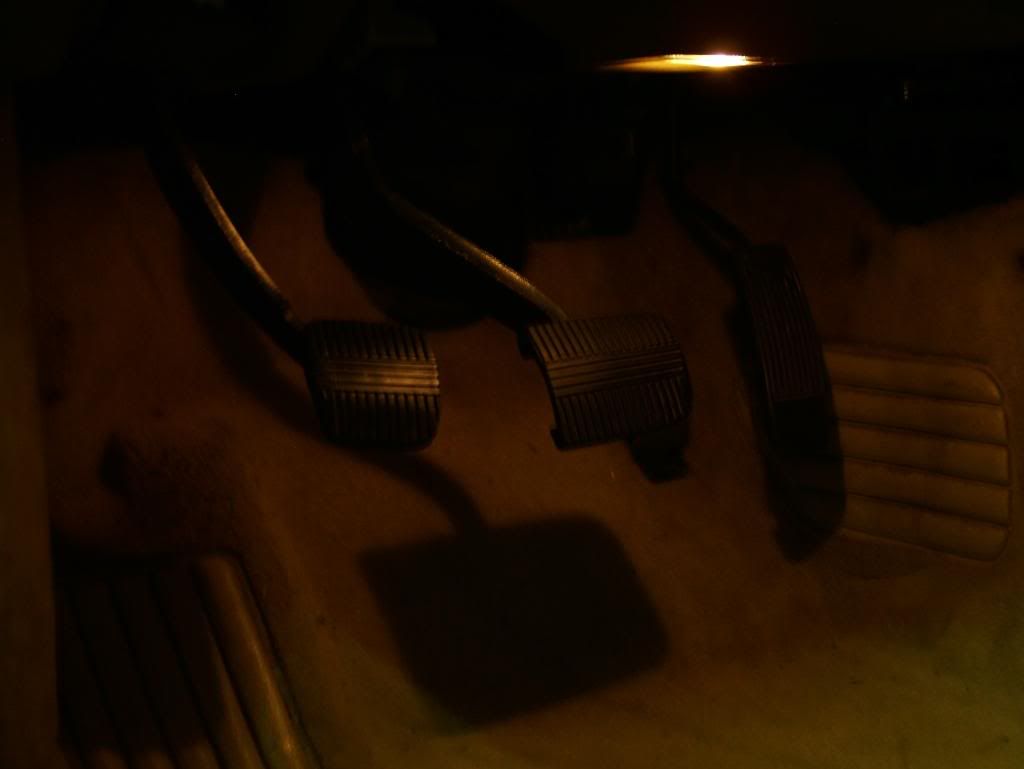 Will post vid links next. Can't wait to open it up fully. Breaking the new clutch in right now. I'm excited this day is finally here.
well saturday it looks like i will be testing some different ECUs out also. i had issues with the auto trans and swapping ECUs because it would screw up with the torque converter and freak out at different rpm/speed. im only using the auto control unit for speed sensor and reverse switch. so hopefully i can get a manual ECU that will help with my tune. i have stock exhaust still so i might be able to get into the 190 range. 200whp would be cool to achieve.
--------------------------------
Motor/Drivetrain
Motor
-90 Z32 Block (new rod bearings)
-94 J30 10Y Heads
-91 Z32 5 Spd Camshafts
-Custom made oil pan with Tomei universal baffle kit (no more dry pickup for oil)
-Z1 Adjustable Exhaust Cam Gears
-Z1 Poly Motor Mounts
-Selin Dual Maf Translator
-Z1 3" Silicone Intake Hose
-Dual N62 MAFs
-Stanza 60mm throttle bodies
-AMS Under Drive Pulley Kit
-Electric fan and shroud from Ford Taurus 3.8L with custom wiring harness
-300zxTT Radiator
-EGR Delete
-PRVR Delete
-TBC Delete
-AAC Delete
-Balance Tube Relocation
-Fuel Line Tuck
-EFI Harness Tuck
-Relocation of fuel filter, power steering reservoir and coolant overflow
-Oil Catch can added to PCV system
Transmission
-Z1 NA Performance Clutch pack with 6 puck clutch
-Fidanza Lightweight Flywheel
-Custom Driveshaft from Drive Shaft Services (
DRIVE SHAFT SERVICE: HOME
)
-Z1 Premium Short Throw Shifter
-Z Speed Solid Shifter
-300zx 5spd Transmission z32
Suspension
Front
-S14 Custom Valved Coilover Cartridges from BCRacing
-Mitsubishi EVO VIII Tein Camber Plates
-S14 5 lug w/ABS front spindles
-S14 Tie Rod and LCA Ball Joints
-SPL Suspension 300zx Front Tension Rods
-12k Springs
-300zx Front Sway Bar
-S13 Sway Bar Endlinks
-SPL Suspension 300zx Adjustable Tension Rods
-Energy Suspension Poly steering rack bushings
Rear
-S14 Apexi Rear Coilovers (in works of being replaced)
-Z1 300zx Rear Subframe Bushings (Red)
-SPL Suspension 300zx Adjustable Rear Upper Arms
-SPL Suspension 300zx Adjustable Rear Toe Rods
-SPL Suepsnsion 300zx Adjustable Traction Arms
-Energy Suspension Poly Diff Bushings for 300zx (Red in Subframe)
-S13 Solid Front Diff Bushings
-10k Springs
-300zxTT Rear Sway Bar
-Moog ball joint #K9633 for rear LCA
Brakes
-Z1 13" BBK (Cobra Cross Drilled and Slotted Rotors)
-300zxTT Calipers on all 4 wheels
-Cross Drilled and Slotted Rear Rotors
-300zx SS Brake Lines
-Motul 600
-Z32 TT BMC 1-1/16th"
-Carbotech pads
Interior/Lighting/Sound
-Pulled all interior and cleaned it, even re-dyed the whole interior
-Custom interior harness to control lighting and fans
-Custom Angel Eyes Setup on headlights with
-55W 4300 HID low beams
-55W 3000 HID fog lights
-ProCarParts Glow Gauges
-Alpine Headunit
-JL Audio 500/1v2 AMP
-Kicker CompVR12
-JL Audio 300/4v2 AMP
-Alpine SPR-60C
-MBQuart RWE169 6x9 with crossover
-Battery relocation to the trunk with a Yellowtop Optima Battery
-Black Nissan 350z Cloth Seats mounted to J30 seat rails (electronics work haha)
so spun another rod bearing on my second motor and finally got a second car to DD and make the J30 official project car. building up a VG30DE with a mix match of J30 and 300zx parts. 90 NA block, 94 J30 10Y heads, 91 300zx 5spd cams, 95 J30 exhaust, 97 J30 lower plenum and fully custom upper intake with balance tube relocation and 60mm throttle bodies.
cleaning the trans, painting it and installing the solid shifter support.
interior got pulled completely cause i had a sunroof leak and carpet got mildew in it. also been pulling wiring out of the car for systems i dont need since going to 5spd and redoing the audio/electrical system. all interior pieces were cleaned and then re-dyed with a vinyl/carpet dye.
suspension is getting an overhaul as well. s13 poly bushings for the rear control arms, maxima shock cartridges for front coilovers and buying all my springs from Apexi for $60 a piece and doing 12k front and 10k rear.
took the spare wheel out of my trunk since it wont fit over my big brake kit up front. redesigning the floor of the trunk and creating a new sub box that will let my 12" sub operate better. bought a generic 1 cu/ft sealed box and after doing some calculations with specs online, the sub needs a 1.4 cu/ft box to operate efficiently.
here are some pics pf whats going on